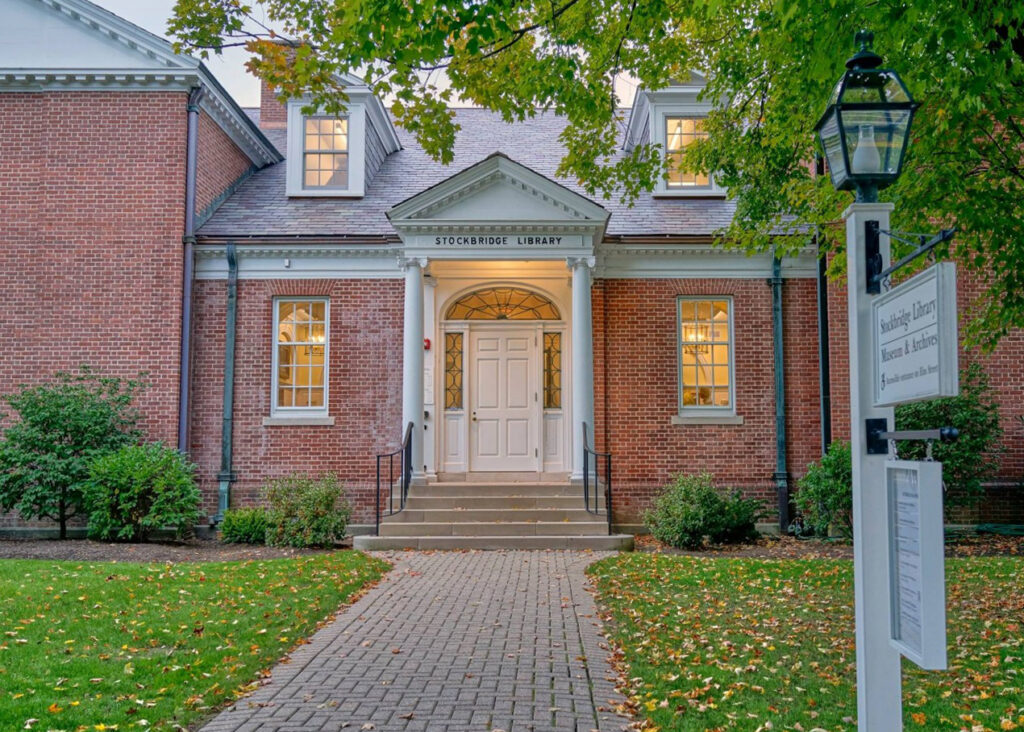 Stockbridge Library, Museum & Archives – Stockbridge, Mass
Materials that are most often requested by researchers include those on the Stockbridge/Mahican Indians; Agrippa Hull and Mumbet; Jonathan Edwards, Catharine Sedgwick (noted author); the Field family papers; and Hitty, the doll portrayed in Rachel Field's children book.
The collection is on semi-permanent display in the Historical Room and is used for changing exhibitions in the lower hallway. It is open free to the citizens of Stockbridge, as well as to tourists, students and visiting scholars.
The Stockbridge Library Association's Historical Collection consists of five hundred+ artifacts and almost one hundred pieces of fine and graphic art. It includes such important objects as Jonathan Edwards' writing desk; a contemporary portrait of Agrippa Hull; and two portraits by noted painter Ammi Phillips (a mid-nineteenth century Stockbridge resident.
The archival collection includes over six hundred books by Stockbridge authors and original documents by eighteenth century Mahican Indians. The works of Longfellow, Bowker, Reinhold Niebuhr, Richard Watson Gilder, and members of the Sedgwick and Field families are also available. The collection includes preliminary writings (drafts and corrected proofs) by Rachel Field, Stefan Lorant, Lyman Beecher Stowe, Robert Underwood Johnson, and William Gibson. Also invaluable are account books, legal briefs, sermons, journals, family letters and other records dating back to 1738.
Also available is an assortment of reference material. Books include area histories, family histories, biographies, and reference books on topics relating to Stockbridge history, such as Native American studies, religion, photography, and legal history. The Vertical file, or information file, contains clippings and other printed material. The collection is mentioned as early as 1865 in the Stockbridge Library Association records.
46 Main Street, Stockbridge, MA 01262