The St. Bridget History Project – Sharon, CT
The northwest corner of Connecticut, known for its rural scenic beauty, was once a thriving industrial center with iron production at its core.  Immigrants were attracted to the region by jobs in the iron, railroad, and related manufacturing industries, adding diversity to the region's original settlements.  These immigrants brought their habits, beliefs and customs with them, and created a new lifestyle through some combination of assimilation and isolation within the established community.  One of their legacies is the establishment of Catholic churches in the region.
The full story and website for the St. Bridget History Project.
The St. Bridget History Project (SBHP) is dedicated to uncovering, preserving, and interpreting the history and architectural heritage of the immigrant and industrial community in northwest Connecticut.  Originating in 2005 as an ad hoc group brought together to research the origins of St. Bridget Church in Cornwall Bridge, Connecticut, SBHP has broadened its outlook to include all aspects of local history and to making connections between local developments and global trends.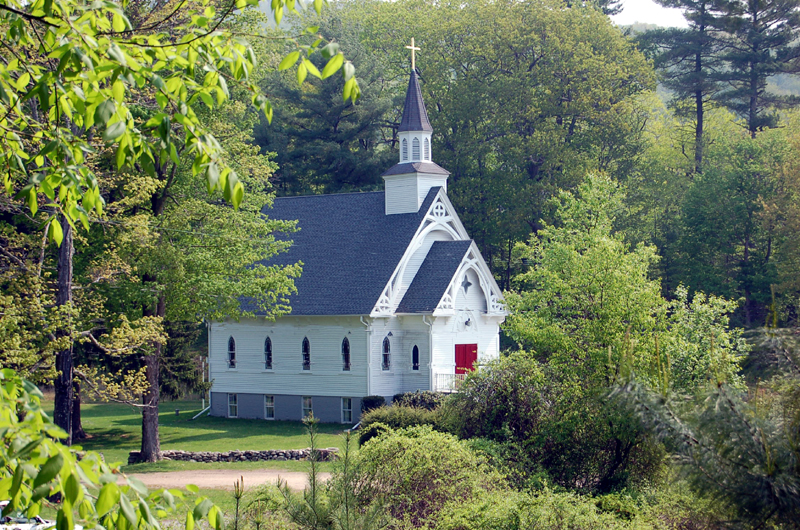 The Walking Tour of St. Bridget Parish, so called because it requires a car to navigate to most of its places, is designed to take visitors to some of the sites that are central to the history of this region.  It was developed by the St. Bridget History Project in partnership with the Cornwall Historical Society — www.cornwallhistoricalsociety.org — and funded through a grant from the Upper Housatonic Valley National Heritage Area (Housatonic Heritage) — http://www.upperhousatonicheritage.org.
The principal researchers on this project were Patricia E. Conroy and Ellen Paul.  Most contemporary photographs of tour sites were taken by Nevton Dunn for this project, unless otherwise noted.
In addition to the Cornwall Historical Society and Housatonic Heritage, special thanks to the following organizations and individuals for their support of this project:
Falls Village Canaan Historical Society, especially Elizabeth Clark; Friends of Beckley Furnace, especially Edward Kirby; The Sharon Historical Society, Sharon, CT, especially Elizabeth G. Shapiro, Executive Director; and The University of Connecticut Early College Experience program and the faculty and staff of the Torrington campus, especially Sheila A. Lafferty, Director of the Julia Brooker Thompson Library.
---
For more information – here's an Article in the Litchfield County Times – by Kathryn Boughton.