The Upper Housatonic Valley National Heritage Area (Housatonic Heritage) exists to illuminate the diverse, rich identity of the Upper Housatonic River Valley region and to preserve and promote its historical, cultural and natural resources.
We support, stimulate and advance the region's economic vitality and quality of life, looking towards a sustainable future for the benefit of residents and visitors. This National Heritage Area facilitates collaboration with regional organizations, working as a catalyst for regional thinking.
The Upper Housatonic Valley National Heritage Area:
Heightens the region's knowledge of its heritage and promotes public discourse and decisions through educational programs that are the envy of the world;
Assists to make the region a premier destination for travelers and potential residents by engaging active participation in using and celebrating the heritage resources;
Integrates the celebration of regional historical, cultural and natural resources with regional economic development and planning; and
Operates as a high-performing and financially stable organization, working with other regional businesses, organizations, municipalities, educational institutions and individuals.
The Upper Housatonic Valley National Heritage Area was designated by Congress in 2006 under Public Law 109-338 to heighten appreciation of the region, preserve its natural and historical resources, and improve the quality of life and economy of the area.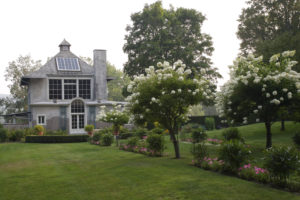 National Heritage Areas have a distinctive history and geography, nationally important resources, and a story of broad interest to tell. The United States Congress officially designates national heritage areas and manages them through the National Park Service. There are 55 designated heritage areas in 32 states.
Though the National Park Service provides technical expertise, the work and success of national heritage areas lies squarely with the citizens of the area.
Housatonic Heritage preserves and celebrates the heritage of the Berkshires (Berkshire County, MA) and Northwestern Litchfield Hills (Litchfield County, CT).
Please contact us to get involved.