Elizabeth Freeman's Fight for Liberty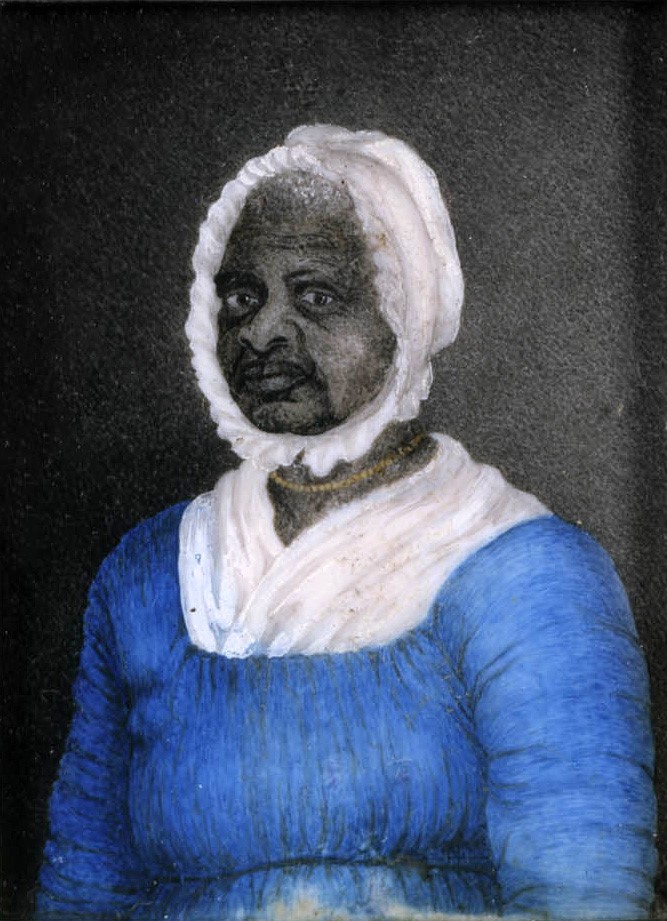 On a spring day in 1781, Mum Bett rushed toward Theodore Sedgwick's office. She just heard that the Declaration of Independence declared "all men are created equal." Immediately, she knew that her status as a slave contradicted the law. With Sedgwick's help, Bett challenged the institution denying her freedom.
Mum Bett was born circa 1744 on Peter Hogeboom's plantation in Claverack, New York. After he died in 1746, Hogeboom willed Bett and several other bondsmen to his temperamental daughter, Hannah Ashley. Bett repeatedly bore the brunt of Mrs. Ashley's rage. Once, the enslaver even scarred Bett by striking her with a red-hot shovel. Yet this did not deter Bett, who refused to cover her wound. When shocked guests asked how she obtained her scar, she boldly responded: "ask missus!"
Bett longed for independence. Catherine Sedgwick recalled her stating that "any time while I was a slave, if one minute's freedom had been offered to me, and I had been told I must die at the end of that minute, I would have taken it." Inspiration struck in spring of 1781. At a town meeting, Sheffield officials re-read the Declaration of Independence. The phrase "all men are created equal" stood out to Bett, who traveled to Theodore Sedgwick's office the next day. As Bett stated, "Sir, I heard that paper read yesterday, that says 'all men are born equal,' and that every man has a right to freedom. I am not a dumb critter; won't the law give me my freedom?" Inspired by Bett's words, the young lawyer agreed to take on her case.
Sedgwick argued that since the state's new constitution ensured equality, slavery contradicted the law. The Berkshire Court of Common Pleas agreed with Sedgwick's argument and offered a writ for Bett's release. Yet the Ashleys refused to let her go. This prompted the case to move to the County Court of Common Pleas of Great Barrington. John Ashley and his lawyers argued that since his slaves were born before the constitution, Bett remained his legal property. Nevertheless, the court ruled in Bett's favor. Though Ashley appealed to the state's Superior Court, he ultimately dropped the case. Finally, Mum Bett became a free woman.
After becoming a citizen, Bett took the name "Elizabeth Freeman." Though John Ashley asked Freeman to work for him as a paid servant, she declined. She preferred working for her lifelong friends, the Sedgwicks. Freeman raised the family's children and comforted their ill mother. She also served as the family's protector when Theodore's career called him away. When a group of looters approached the home during Shays' Rebellion, Freeman hid the family. She then tricked the invaders into leaving. Eventually, Freeman had a family of her own. She even purchased her own house in addition to luxuries such as silk and jewelry. Elizabeth Freeman died in 1829, leaving behind many friends and a large family. She became the only non-relative buried in the Sedgwick's family plot.
More inspiring 'American Stories' from the Upper Housatonic Valley National Heritage Area are at: https://housatonicheritage.org/american-stories.