About WEB Du Bois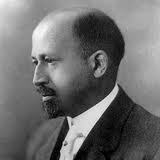 W. E. B. Du Bois was born just five years after Lincoln signed the Emancipation Proclamation. This valedictorian of Great Barrington High School became the first African American to earn a Ph.D. at Harvard, lived and worked on three continents, was a founder of the NAACP and edited its Crisis magazine for nearly a quarter century. Such groundbreaking books as The Souls of Black Folk, The Philadelphia Negro, and Black Reconstruction helped to transform the study of African American history and to establish sociology as an academic discipline. Du Bois is widely credited as the father of both the modern civil rights movement in the U.S. and the Pan-African movement internationally. Du Bois' political interests date back to his teen-age years in Great Barrington when he served as a correspondent for the Philadelphia Courier reporting on the political happenings of the town. His interest in history began when he devoured the texts of the early historians and philosophers at the local bookstore.
---
We invite you to join us for The Read In Series: Online Reading Marathon of Black Reconstruction in America By W.E.B. Du Bois
Over 30 actors from stage and screen have given their time to voice this historical text which we will air via YouTube Premiere beginning on the March on Washington 8/28 and culminating on Election Day 11/3.
This act was conceived in the tradition of a reading marathon as educational activism. Please follow @TheReadInSeries to participate in this action.
---
WEB Du Bois National Historic Site Vision Our vision is to build a national and international destination in Great Barrington, Massachusetts that will engage the public in W.E.B. Du Bois's life, global significance, and relevance to important issues of our time. Visit the official Du Bois National Historic Site Website Du Bois NHS. The vision for a memorial to honor Du Bois was conceived in 1967 when Professor Edmund W. Gordon and Walter Wilson, a local realtor, purchased the Du Bois Homesite property. This five-acre parcel in Great Barrington includes the original homestead of Du Bois's maternal family, and was designated a National Historic landmark in 1979. In 2009 a diverse group of scholars, community people, and museum professionals came together to re-envision a destination honoring Du Bois in the twenty-first century. The W.E.B. Du Bois Homesite and Great Barrington: A Plan for Heritage Conservation and Interpretation identifies three venues that offer the public the opportunity to learn about and pay their respects to Du Bois, and actively engage with the questions and issues to which Du Bois devoted his life and which continue to be relevant today. Download the full document [pdf, 33.5 MB ] Each venue offers a unique opportunity for experiencing Du Bois's life and legacy, and together they make up the W.E.B. Du Bois National Historic Site:
---
W.E.B. Du Bois Homesite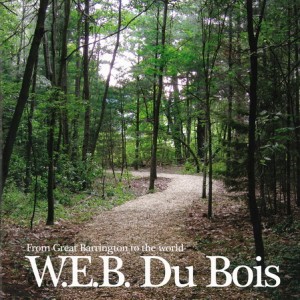 In Great Barrington, Massachusetts, the Homesite—a sacred place—holds a deep history of Du Bois's ancestry going back to the early 1800s and is a place of contemplation and commemoration. The existing woodland interpretive trail will be expanded to illuminate more about Du Bois's journey from this small rural farming community to world prominence. A "living memorial" with ongoing archaeological investigations, the site has yielded discoveries about the daily life of Du Bois's ancestors. Future digital technology will provide further opportunities for enriching the archaeological interpretation. Future plans for the Homesite include an outdoor amphitheater and gathering space, which will accommodate up to 50 people. In addition, we plan to expand the parking area and build an interpretive shelter that includes bathroom facilities. Visit the Du Bois Homesite Presently, visitors can experience a self-guided interpretive trail at the W.E.B. Du Bois Homesite in a rural setting two miles from downtown Great Barrington. The interpretive trail highlights Du Bois's journey from Great Barrington to the world stage, information from ongoing archaeological excavations, as well as the Homesite dedication in 1969. Visitors can also explore Du Bois's legacy in the landscape of downtown Great Barrington. Take the W.E.B Du Bois in Great Barrington Walking Tour to learn about places and people important to Du Bois. Free Guided Walking Tours at the W.E.B. Homesite, 2018
June 30 through September 1
Saturdays at 11 AM, 1 PM, 2 PM.
Group tours will also be available on other days and times by appointment.
The tour is about 50 minutes long, and follows a loop wooded trail that takes visitors to the remains of Du Bois's ancestral home where visitors will learn about Du Bois's family and way of life as revealed through archaeological investigations and historic documents. Along the way, visitors will learn about Du Bois's journey from Great Barrington to the world stage, as well as the site's beginnings as a memorial.
Meet at the Homesite parking area. Please note, presently there are no bathroom facilities at the Homesite.
---
W.E.B. Du Bois Downtown Great Barrington Walking Tour

A piece of our vision is to place Du Bois prominently in the downtown Great Barrington landscape through signage at places significant to Du Bois as a youth and in later life. While many of the building sites no longer exist, there is sufficient historical information to tell a unique story at each site. Currently, W.E.B. Du Bois in Great Barrington is a self-guided walking and motor tour, and we plan to enhance it with signage marking each location as well as adding an audio guide. Great Barrington Walking Tour Brochure:
Great Barrington Walking Tour Videos: Searles School in Great Barrington:
Du Bois River Garden Park:
Du Bois Homesite:
First Congregational Church of Great Barrington:
Clinton AME Zion Church – 9 Elm Court, Great Barrington: Du Bois Birthsite – Church St. Great Barrington:
Great Barrington Town Hall:
---
Future: W.E.B. Du Bois Center for Democracy and Social Justice With an active program of exhibits, public programs, and cultural exchanges, the W.E.B. Du Bois Center for Democracy and Social Justice will be a year-round facility. The Center will be a public forum for ongoing scholarship around the principles of equality and social justice that defined Du Bois's life and work, and it will have strong ties with the W.E.B. Du Bois Center at the University of Massachusetts, Amherst, and the W.E.B. Du Bois Memorial Center for Pan African Culture in Accra, Ghana. Reflecting Du Bois's global perspective and local experience, the Center is envisioned as a place for youth and for youth leadership activities focusing on global citizenship. To be a dynamic living place dedicated to community and education, the Center for Democracy and Social Justice will promote the principles Du Bois believed would lead to a more just society. It will also serve the vital function of integrating and providing information about the other venues—the Homesite and Walking Tour—which together make up the W.E.B. Du Bois National Historic Site. The best location for the W.E.B. Du Bois Center for Democracy and Social Justice is in downtown Great Barrington. The facility will be approximately 7,500 square feet, and the interior space will include:
Lobby and visitor orientation
Long-term exhibition and changing exhibit space
Gathering space/classrooms with flexible interiors
Computer stations with direct access to digital archives
Studio/office for artist/scholar in residence
Gift shop
Administrative office
There is a ten-year plan for fully realizing this vision. It will unfold in phases. Currently, visitors can visit the Homesite and take the Walking Tour.