Life, as we know it, depends on…Pollinators
Healthy ecosystems rely on pollinators. More than 75 percent of flowering plants are pollinated by insects and animals. These plants help stabilize our soils, clean our air, supply oxygen and support wildlife.
About 35 percent of the world's food crops depend on pollinators to reproduce–vital for one out of every three bites of food we eat.
More than 3,500 species of native bees (as well as other pollinators such as butterflies, moths, birds, bats, beetles and other insects) help increase crop yields.
Biodiversity of insects is threatened worldwide, with over 40 percent of insect species facing possible extinction.
NEW OPPORTUNITY
Housatonic Heritage Operation Pollination offers a new opportunity to support pollinators in the Upper Housatonic Valley National Heritage Area. By acting together to cooperatively conserve our ecological heritage, we can protect pollinator health and habitat, so critical for regional food and ecosystems.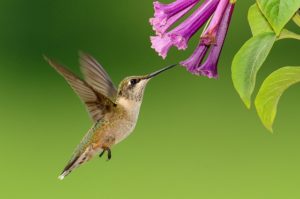 We can model programs, demonstrate benefits and share insights within and beyond our region. Our impact is enhanced by collaborating on Operation Pollination with 54 other National Heritage Areas around the country, as well as with the National Park Service.
As with other National Heritage Areas, Housatonic Heritage catalyzes effective results by coordinating partnerships. To support the animals that support us, Housatonic Heritage Operation Pollination is reaching out to the community including governments, businesses, nonprofits, schools, colleges, parks, farms, land conservancies, religious organizations and local citizens in our region.
ACTING TOGETHER
Helping our pollinators requires that we all work together to protect, enhance and restore the landscapes and plantings that they rely on. Key options for action include:
Planting/sustaining pollinator-friendly gardens
Identifying and protecting preexisting habitat
Avoiding or limiting pesticide use
Participating in planning for a regional pollinator corridor
Creating/maintaining "bee lawns" (increasing plant diversity, reducing mowing)
Increasing education about the wonder and importance (as well as the plight) of these small but mighty animals.
TAKE THE POLLINATOR PLEDGE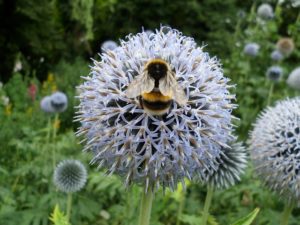 You can make a difference in your region. Housatonic Heritage, in partnership with the National Park Service, is taking the lead to organize groups and individuals to help revive pollinator populations in the Upper Housatonic Valley.
Join us by pledging to take pollinator protection actions of your choice. This is not a request for funding, but rather for action!
PLEDGE STEPS
Read our Pollination Resolution for background and suggested actions. CLICK HERE to read pollinator RESOLUTION
Sign our Pollinator Pledge. For the online pledge form, CLICK HERE. If you prefer to mail in a printed pledge form, CLICK HERE TO DOWNLOAD.
Submit or return your pledge – If you filled out the online form, please remember to hit submit. If you filled out the printed form, email a scanned copy to Pollinator@HousatonicHeritage.org or mail to Upper Housatonic Valley National Heritage Area (Attention: Operation Pollination), PO Box 611, Great Barrington, MA 01230.
Send your logo, if you want your organization's support of the Pollinator Resolution to be acknowledged on the Housatonic Heritage website.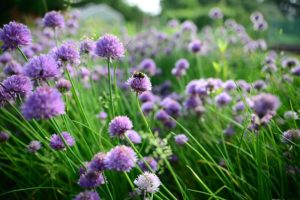 WHAT THEN?
Take steps to follow through on your pledge to help pollinators and educate others about the importance of helping pollinators.
Learn more from the Resources listed below and from other helpful sources.
Keep track of your pollinator protection activities. Housatonic Heritage Operation Pollination would like to include your progress in our update to the National Park Service!
Let us know if you are interested in learning more about creating a regional pollinator plan.
---
RESOURCES
Federal Agencies:
National Park Service
National Heritage Areas and Partners Embrace "Operation Pollination"
Helping in Your Backyard
Pollinators in Parks
 U.S. Department of Agriculture, Natural Resources Conservation Service
Pollinator-Friendly Plants for the Northeast United State  
 U.S. Environmental Protection Agency
Pollinator Protection at EPA
 U.S. Fish & Wildlife Service
How We Help Pollinators
 National Nonprofit Organizations:
Friends of the Earth (U.S.)
The Pollinator Toolkit
Pollinator Partnerships
Bee Friendly Farming
Ecoregional Planting Guides
North American Pollinator Protection Campaign
Xerces Society
Pollinator Conservation Resources – Northeast Region
Bee Lab at the University of Minnesota
Flowering Bee Lawns: A Toolkit for Land Managers
Bee Lawns_brochure
­New England Region Organizations
NOFA / Northeast Organic Farmers Association – MA Chapter
Mass Pollinator Network
The Conway School of Sustainable Landscape Planning + Design
Great Barrington Pollinator Action Plan
Portland Pollinator Vision Plan
 Mass Pollinator Networks
Pollinator Resources
---
Other Resources: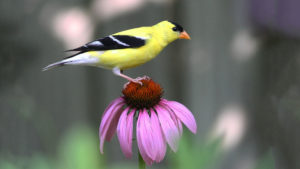 National Audubon Society's Native Plants Database will show you to all the best plants for the pollinators and birds in your area, as well as local resources and links to learn more. All you have to do is enter your 5-digit zip code to get started.
Creating a Park at Home
This National Park Service webinar highlights multiple initiatives that work toward creating parks at home: Bringing Nature Home, Maryland State Park's "Create Your Own State Park" program, and the NPS's "Plant a Park" initiative. (August 2020)
A New Approach to Conservation That Starts In Your Yard
The Salisbury Association recently published this interview with Doug Tallamy:
Nature's Best Hope: A New Approach to Conservation That Starts In Your Yard