Courtesy of the Connecticut Forest & Park Association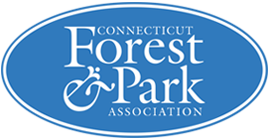 Visit the CFPA's interactive map: Blue-Blazed Hiking Trail System!

Use this interactive map to enhance your hike planning.
Click on the trail lines to learn trail names and length.
Select the Show Parking option in the top right corner to see trailhead parking locations.
Use the Zoom and Street View (person icon) tools on the bottom right to see more area details.
Click on specific parking locations (P icons) to view more details and link to driving directions.
For detailed descriptions of any major trail interruptions or closures that may affect your hike, click on the CFPA Trail Notices Page.
Whenever you're planning to hit the trails, the latest information is waiting at the CFPA's website for you. Have a fun and safe journey!
---