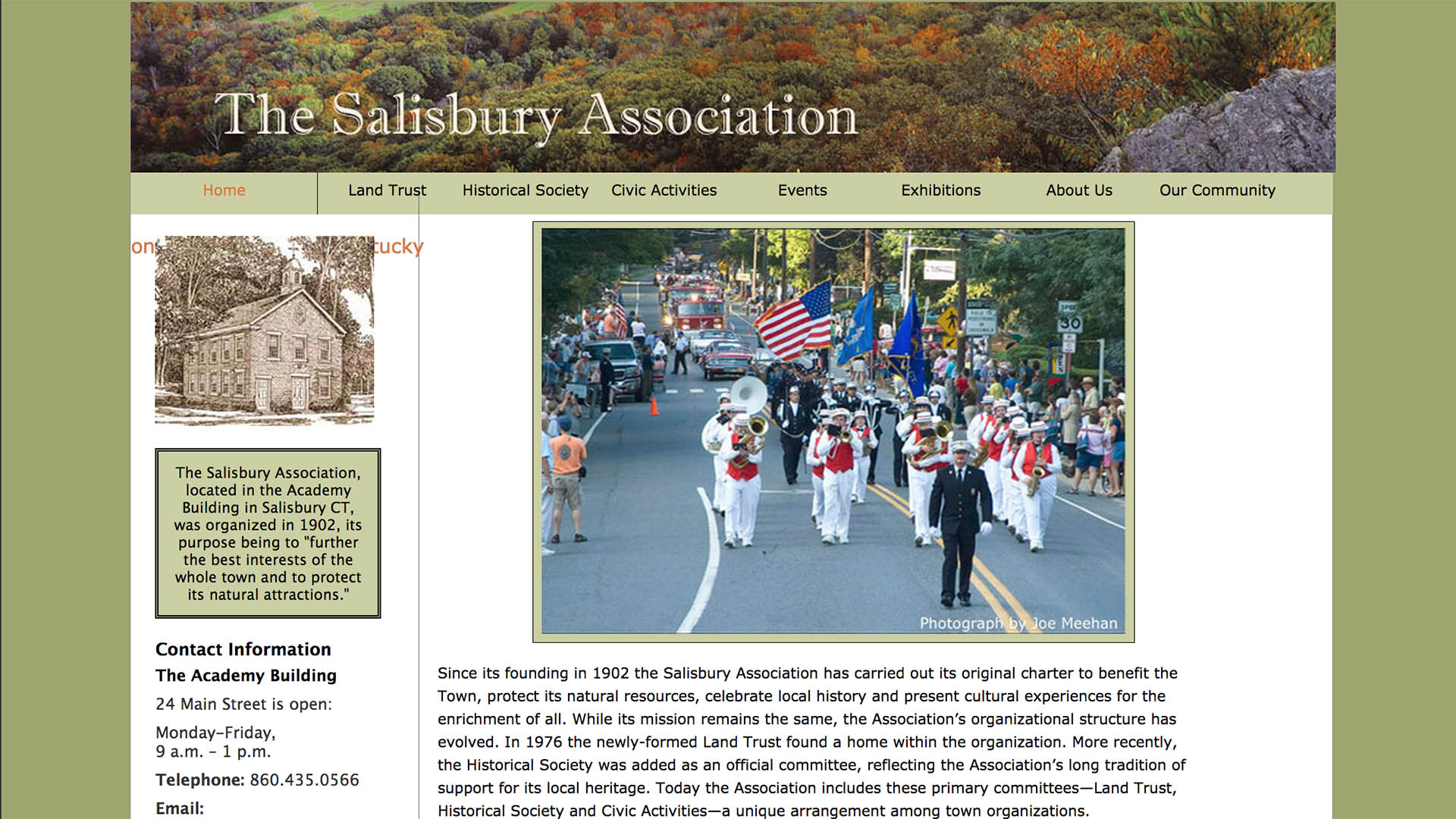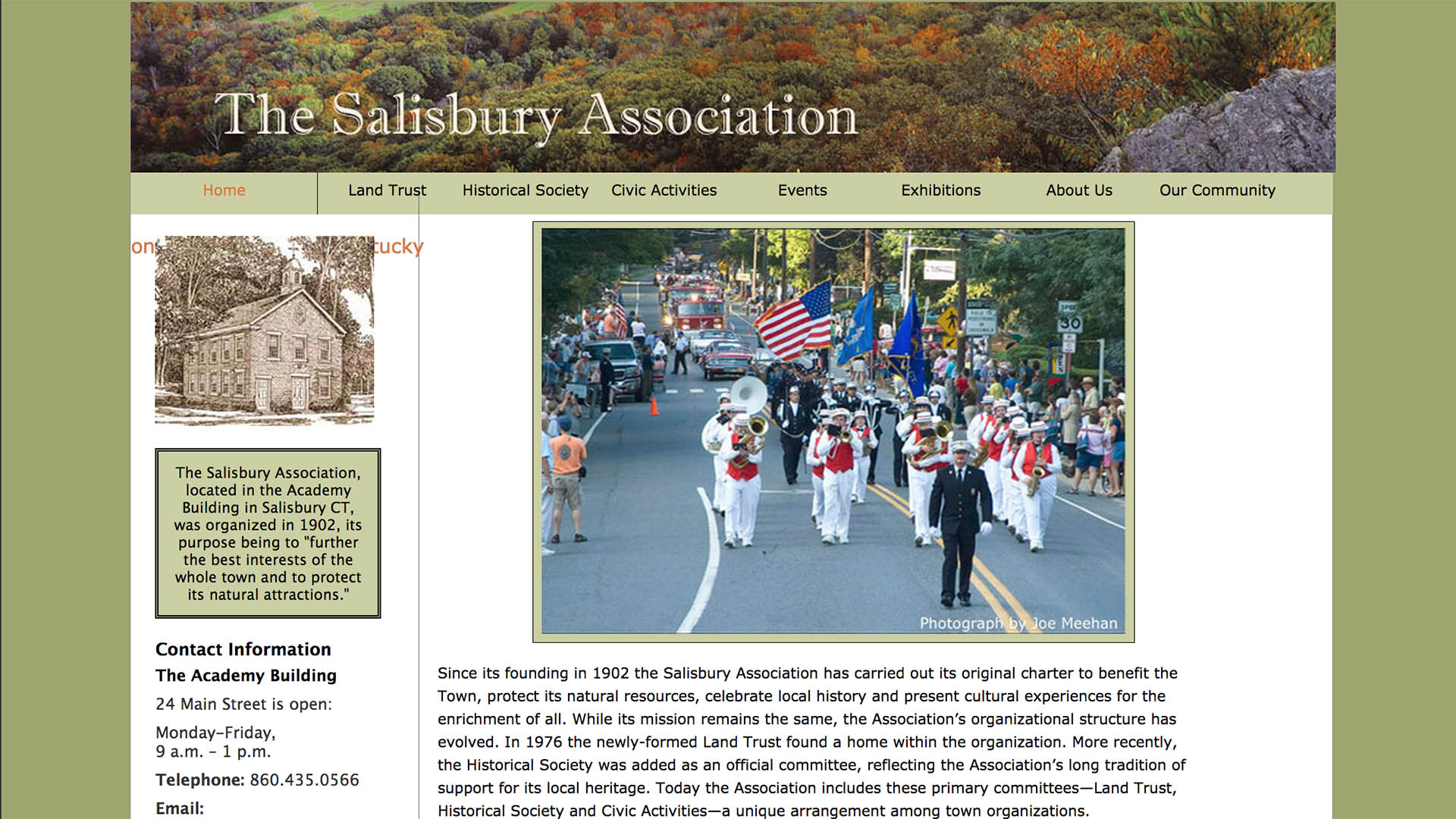 Salisbury Association – Salisbury, CT
The Salisbury Association, located in the Academy Building in Salisbury CT, was organized in 1902, its purpose being to "further the best interests of the whole town and to protect its natural attractions."
THE SALISBURY ASSOC. LAND TRUST – is a nonprofit conservation organization dedicated to the preservation of the rural character and important natural areas of our community including farmland, public vistas, and special habitats. From a gift of land, we established the Schlesinger Bird Preserve. We helped the Sharon Land Trust with the purchase of "Twin Oaks" field, protecting the magnificent view from our common border, and cooperated with the Nature Conservancy to safeguard the Sages Ravine. With the participation of many generous donors and an open space grant from the State, we purchased 123 acres on Dark Hollow Road, creating a nature preserve with hiking trails open to the public. Other notable projects include preservation of the Tory Hill and Red Mountain vistas, conservation easements for lakefront properties to help protect water quality, and land protection along scenic country roads.
THE SALISBURY ASSOC. HISTORICAL SOCIETY – We invite you to delve into our history site to learn about the exciting history of Salisbury. From pre-history to the present day, we think you will enjoy learning about key figures, places and events that shaped Salisbury's past. The Historical Society is a group of active people who enjoy researching, preserving, and celebrating the rich history of Salisbury, Connecticut. We are always interested in meeting new people who would like to participate.
THE CIVIC ACTIVITIES COMMITTEE – is involved with a number of local projects and presentations. It organizes lectures, sometimes in cooperation with the Historical Society. It has for a number of years provided a venue for, and sponsored musical presentations and funded music workshops for the students at Salisbury Central School. Also with the Historical Society it plans and organizes bus or walking tours to places of particular interest in town.
{41.98194260382694,-73.42244435847472}