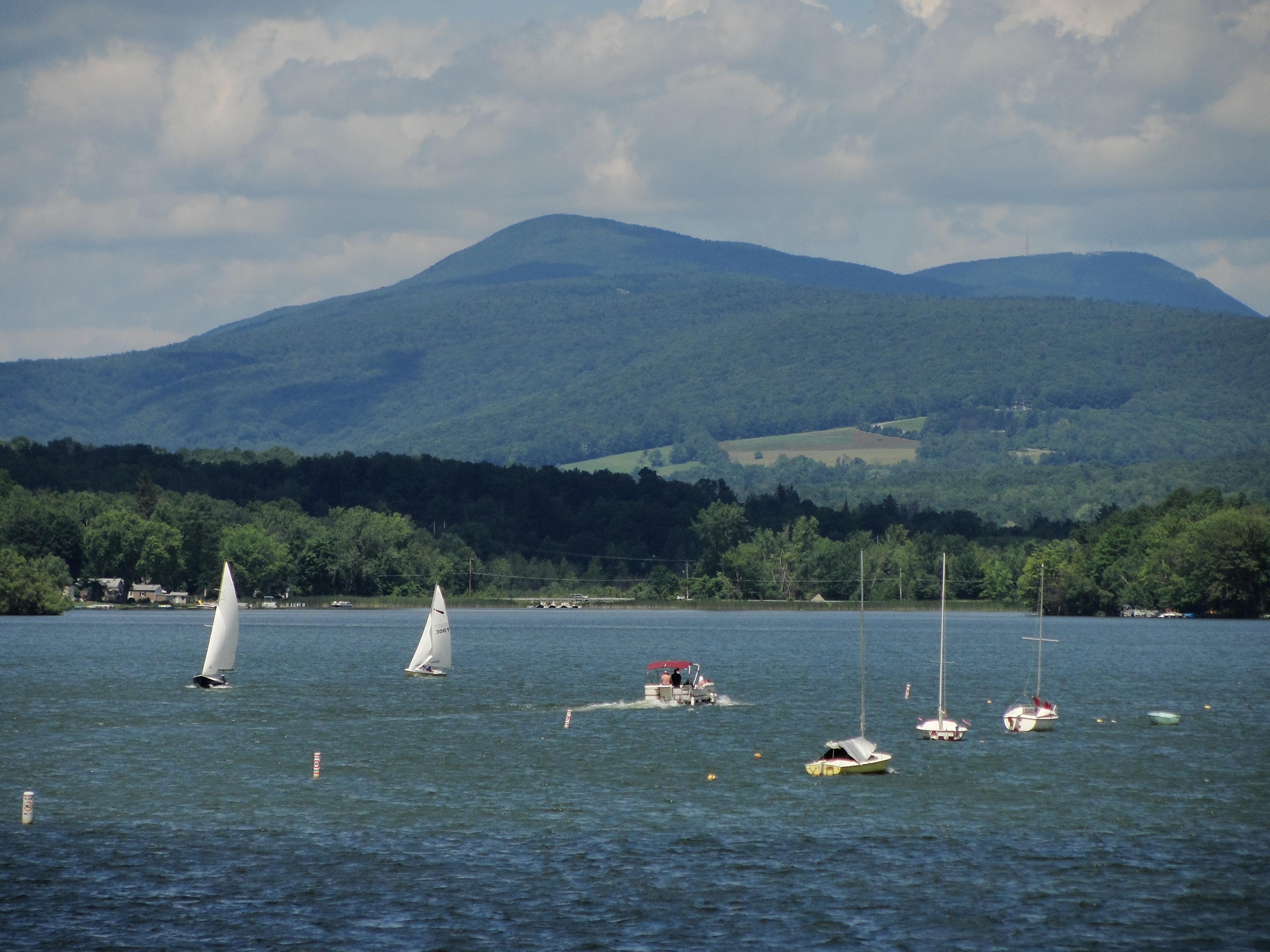 Mount Greylock State Reservation & Scenic Byway to Summit – Lanesborough,MA
At 3,491 feet in elevation, Mount Greylock is the highest point in Massachusetts and southern New England.
Mount Greylock State Reservation became Massachusetts' first wilderness state park in 1898, to preserve its natural environment for public enjoyment. It is wild and rugged, yet accessible to visitors for hiking, camping, and overnight meals & lodging at the summit. A 16-mile paved Scenic Byway road climbs to the summit of the mountain, which features a fantastic panorama offering dramatic views of five states, upwards to 70 miles distant.
Mount Greylock is an ecological island looming above the surrounding Berkshires landscape. Temperatures on the upper slopes of the mountain are colder, the growing season is shorter, rainfall is greater and the winter is more severe. These environmental conditions resemble the Canadian boreal forest, also referred to as spruce-fir or sub-alpine forest. Mount Greylock is one of the southernmost occurrences of this forest type in North America; providing a unique habitat that supports rare plants and animals often found nowhere else in Massachusetts.
At the entrance to the reservation in Lanesborough, is a visitors center with interpretive exhibits, a fantastic scenic vista of the Berkshires, and hiking trails.
The Scenic Byway up to Mt. Greylock summit (Rockwell Road) is open from mid-May to November 1.
30 Rockwell Rd. Lanesborough, MA 01237
Longitude
-73.21368269999999