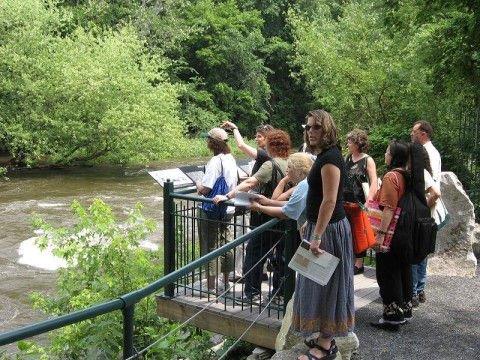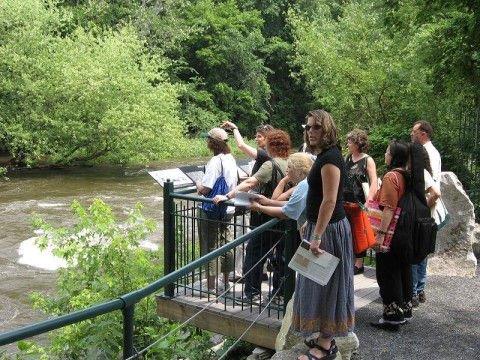 Housatonic River Walk National Recreation Trail – Gt. Barrington, MA
The River Walk is a greenway trail along the Housatonic River in the downtown center of Great Barrington, Massachusetts, where 2,200 citizen volunteers are working to reclaim the beauty of a "working river" abused by years of industrial waste and neglect.
River Walk roughly follows the west bank of the Housatonic River between Cottage Street and Bridge Street. The trail's two completed sections are linked by Dresser Avenue and River Street. The upstream section extends from the River Walk bulletin board at 195 Main Street to the William Stanley Overlook. The trail exits at the stairs to St. Peter's Church parking lot on Dresser Avenue.
The downstream section of the trail begins adjacent to the Berkshire Corp. parking lot on River Street and ends at Bridge Street.
Visit the River Walk Website for more details.
195 Main St. Great Barrington, MA 01230
Latitude
42.19711869001884
Longitude
-73.36104583558199