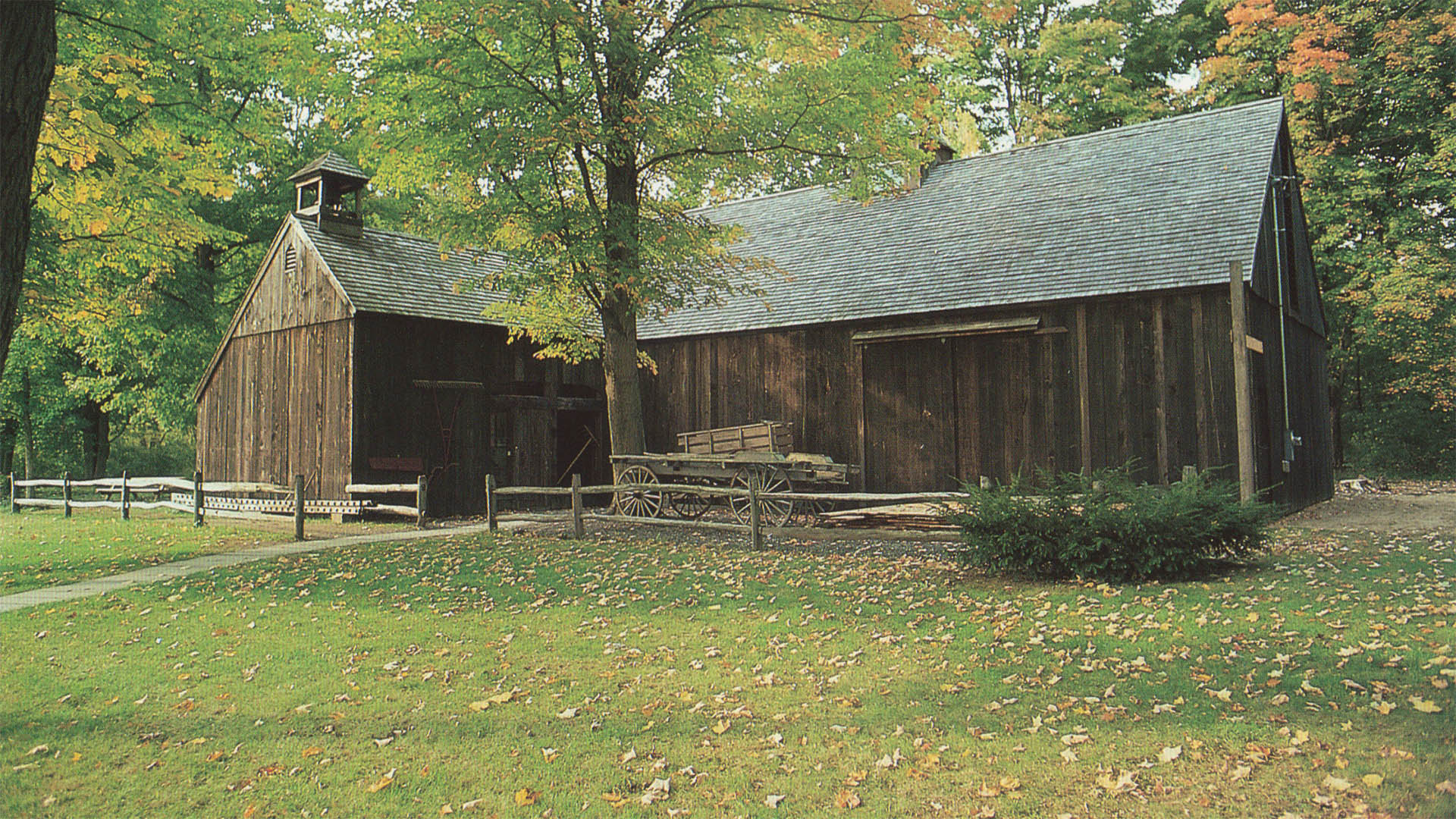 Eric Sloane Museum & Kent Iron Furnace – Kent, Conn
The Eric Sloan Museum & Kent Iron Furnace are listed on the National Register of Historic Places & State Archaeological Preserves. The museum features works of art by Eric Sloane and houses a reconstruction of his studio and an extensive collection of early American tools.
Eric Sloane (1905-1985) was a prolific artist, author and illustrator of over 30 books, and an avid collector of Americana. His extensive collection of hand tools is displayed in a building gifted to the State by the Connecticut-based Stanley Works to mark the company's 125th anniversary. The collection tells a fascinating story about bygone times and the great American heritage of craftsmanship.
Remains of the Kent Iron Furnace, which is on the museum property, began production of pig iron in 1826 and continued for almost 70 years, until 1892. The remains of the granite blast furnace with its Gothic arches can be seen just below the museum. A diorama explaining the local iron industry is in the museum lobby.
Route 7 Kent, CT 06757
Longitude
-73.46931519999998