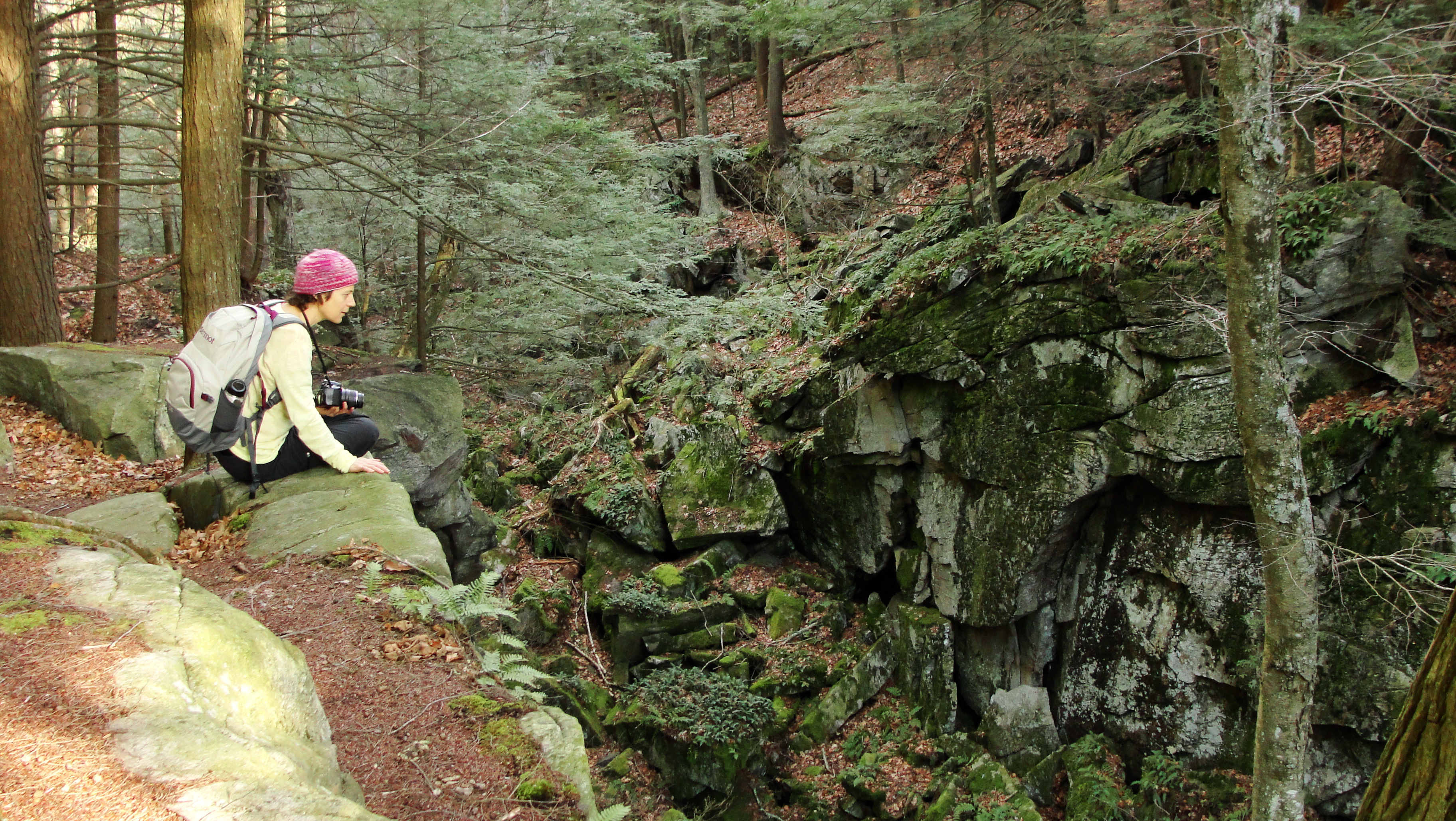 East Mountain State Forest
A challenging trip along the Appalachian Trail that climbs the steep slopes of East Mountain, visiting four beautiful overlooks with views of three states. East Mountain and its associated spurs and ridges rise conspicuously above the Housatonic Valley in the southern portion of Great Barrington.
Unlike many mountains with defined summits or summit ridges, East Mountain is a vast knobby plateau with nearly 3 square miles of mountaintop. Most of the plateau is rugged, with plentiful boulders and spurs of bedrock jutting from the thin rocky soil. Ecologically, the mountain holds large tracts of upland oak forest that provide habitat for coyote, bear, deer, and turkey.
Despite the hike's moderate length, the trip is demanding because of the rugged terrain and steep slopes. The trail gains nearly 700 feet of elevation over its first mile. There are also rocky scrambles at various spots that require careful negotiation.
Latitude
42.174224480594084
Longitude
-73.31246113710938