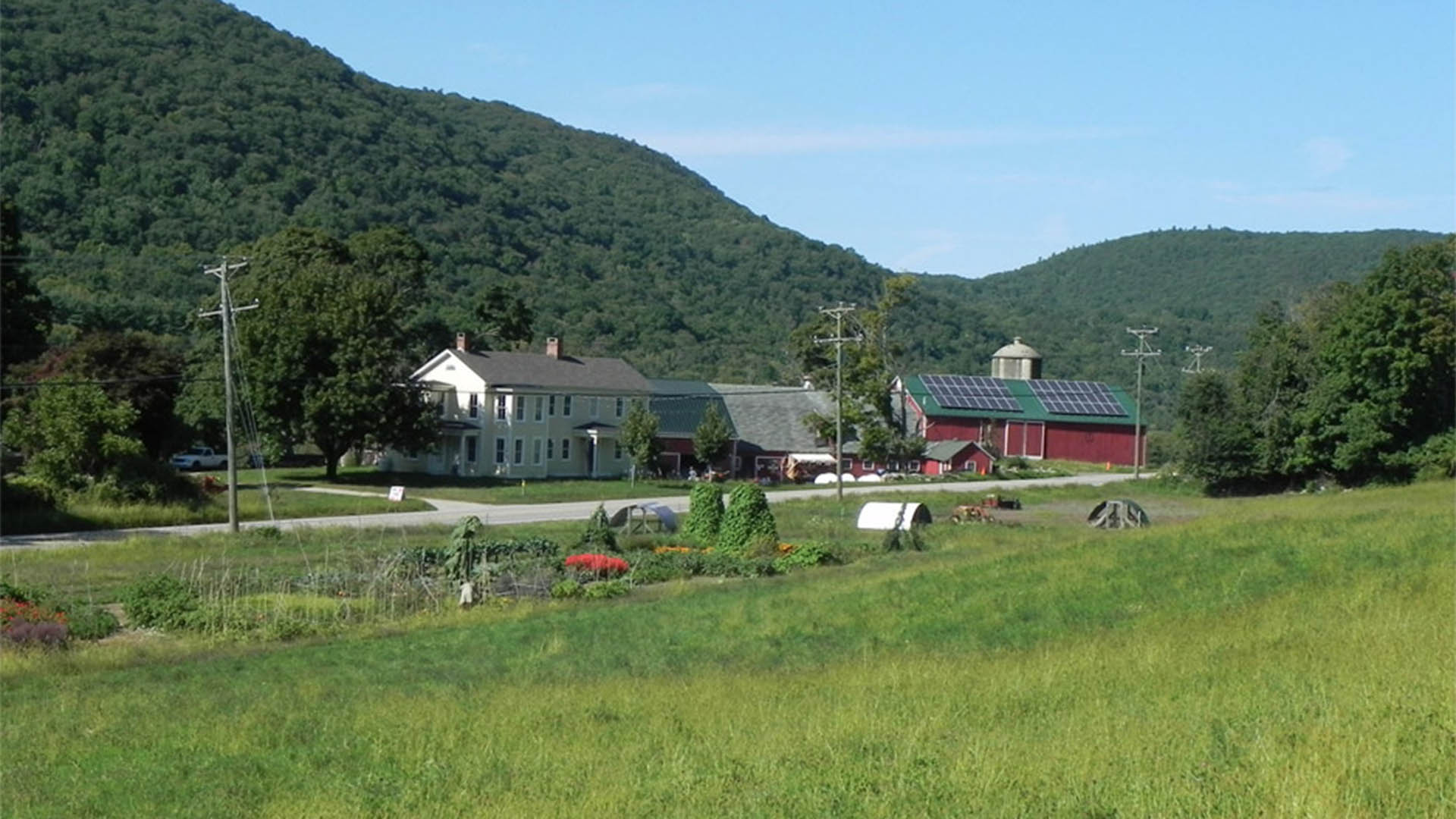 Stone Wall Dairy Farm and Gardens – Cornwall Bridge, CT
Stone Wall Dairy Farm and Stone Wall Vegetables comprise a diversified farm located along the Housatonic River in Cornwall Bridge, CT. While the land might have been farmed since the 1700's, the previous owners operated the farm since 1921; and in 2004 new owners started the raw milk dairy. Currently the land is owned and preserved by the state, town, and privately.
Stone Wall Dairy Farm manages 60+ acres for pasture and hay land, producing and bottling raw milk, which it sells from the farm and at area stores. Stone Wall Dairy Farm also sells eggs from our own chickens and sometimes raises pigs to help recycle nutrients throughout the farms ecosystem.
Additionionally, "Stone Wall Vegetables" raises a variety of crops for a 50-member CSA, farmer's market, and local natural food stores.
Community Supported Agriculture (CSA), is a prepaid shareholder subscription to a farm's produce for the season. The CSA farm gives each
shareholder a weekly supply of vegetables, herbs, fruits and sometimes eggs and meat…when the shareholder visits the farm on "pickup day".
You know your food is fresh and you get to meet the farmer who grew your food. The pre-paid CSA arrangements also makes it a source
of financial security for the farmer.
332 Kent Road South (Rt. 7) Cornwall Bridge, CT