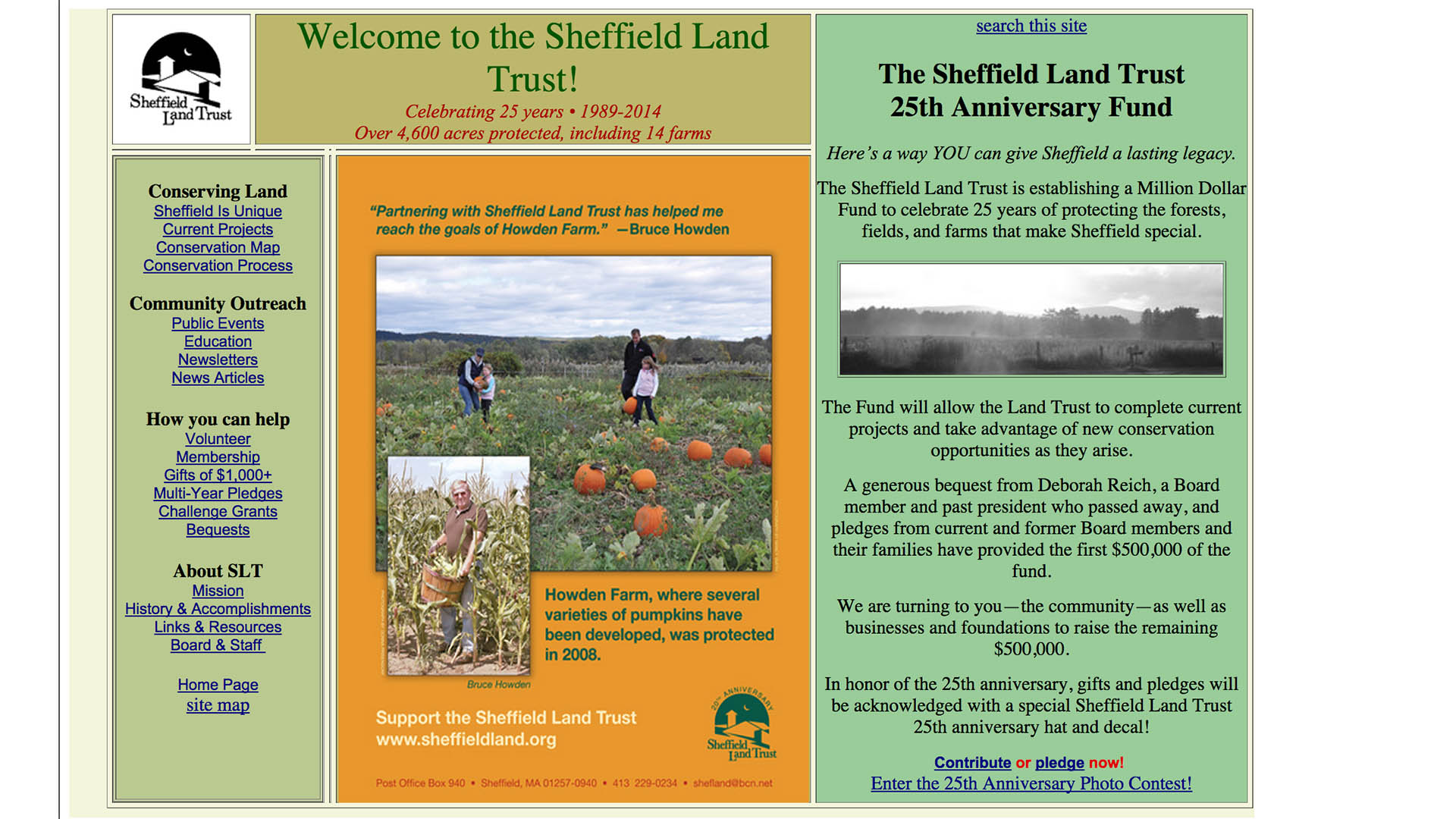 Sheffield Land Trust – Sheffield, MA
The conservation efforts of Sheffield Land Trust are considered by many to be extremely important for at least four reasons:
1 – Sheffield contains the Schenob Brook Drainage Basin which has been identified by the state as an Area of Critical Environmental Concern for the many rare and endangered plant and animal species supported by the calcareous wetlands and the limestone bedrock of the surrounding uplands;
2 – Sheffield contains the largest concentration of working farms remaining in Berkshire County;
3 – The Housatonic River, a river recovering from industrial pollution, with its flood plain is the main riparian, transportation, agricultural and commercial corridor of Sheffield.
4 – Sheffield is under development pressure due to its relative proximity to New York City and Boston.
One of the Last Great Places: Not only is Sheffield important agriculturally, but ecologically it is at the heart of an area that The Nature Conservancy has identified as one of the world's Last Great Places. The three-state Berkshire Taconic Landscape is globally significant for the conservation of our natural heritage. It contains one of the largest extant contiguous forests in the Northeast and an unusually high concentration of rare species and natural communities.
We work with families to save their farms and orchards, with neighborhood groups to protect mountain ridges and other open spaces and with individual landowners on conservation easements.
We have conserved over 3,000 acres working in cooperation with over 40 property owners as well as government and private conservation organizations.
P.O. Box 940 Sheffield, MA 01257
Longitude
-73.39444659999998