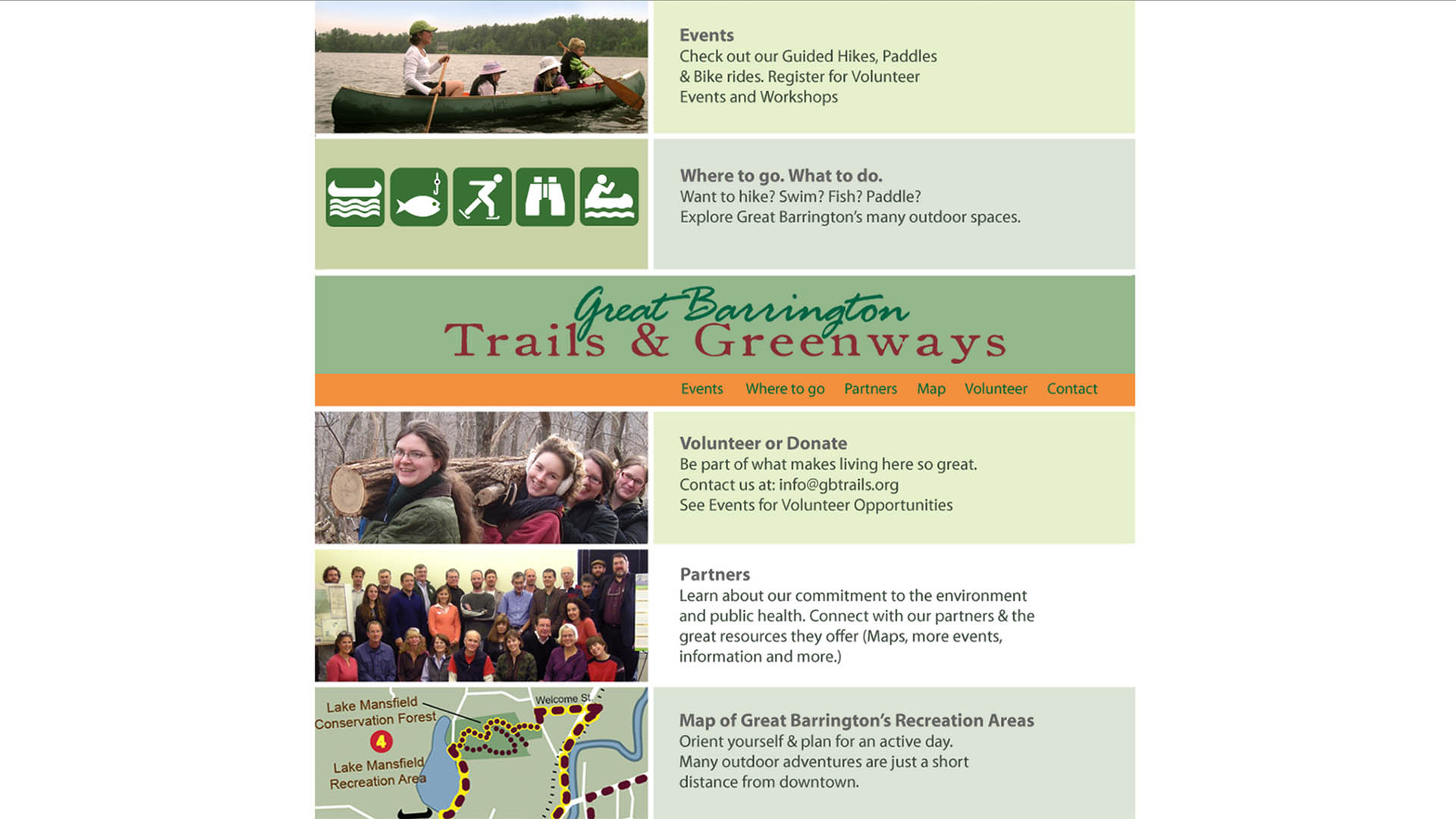 Great Barrington Trails and Greenways – Gt. Barrington, MA
Great Barrington Trails and Greenways is a collaborative effort promoting the development of an interconnected townwide trail system that will support walking, biking, and boating.
The envisioned trail system will provide us all with safe opportunities to actively explore Great Barrington's rich historic and natural resources, promoting public health and fostering appreciation and support of our diverse community assets. "GB Excursions" is an ongoing program of community walks, bikes and boating outings designed to encourage community trail use.
See website for specific trails