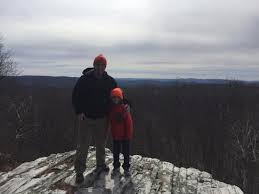 Dry Hill Reservation – New Marlborough, MA
What makes Dry Hill a special place?  This Trustees of Reservations property is a wooded reservation is part of a complex of rocky summits, ridgelines, and valleys that are known collectively as Dry Hill. It's part of a larger landscape of contiguous forest that serves as critical habitat for large mammals as well as many species of woodland birds, including the black-throated blue warbler.
Trails
1.5 miles of trails, generally moderate.