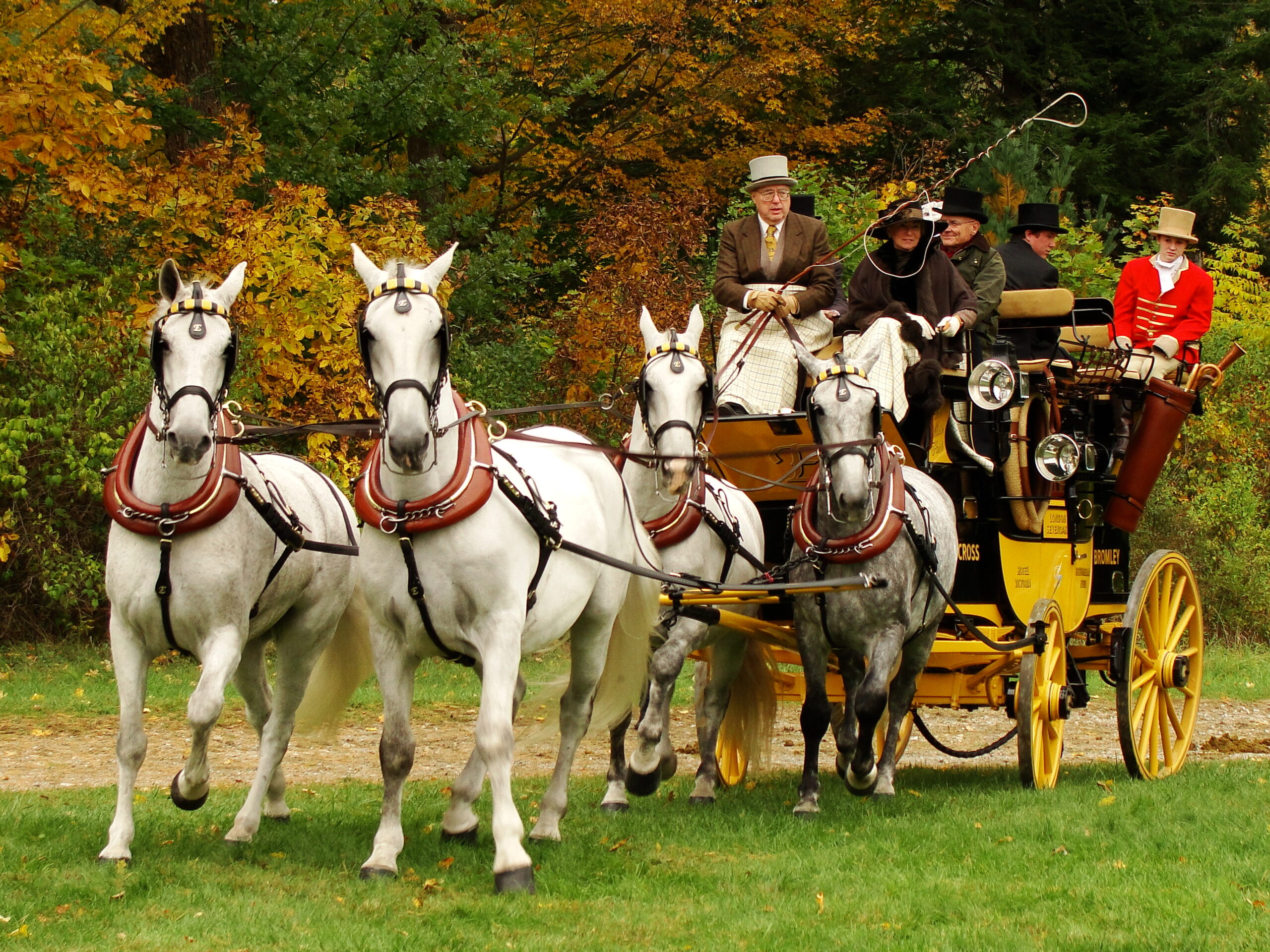 Colonial Carriage and Driving Society – Orleton Farm – Lenox, MA
The Colonial Carriage and Driving Society welcomes everyone to join the club, whether you drive carriage horses or just have a interest in the history and traditions of carriage driving. Open meetings are held on the third Wednesday of the month at 7:00 pm in Stockbridge, Mass. Some meetings feature an informational speaker as well as the normal business.
The Society hosts a variety of events, such as driving clinics, informal drives, pleasure driving show, WINTER CLASSIC SLEIGH RALLY, and the annual AUTUMN COACHING WEEKEND IN THE BERKSHIRES…Continuing the Gilded Age tradition of Coaching in the Berkshires … known for its natural beauty, provided a favorite coaching setting for many members of the Coaching Club of New York at the turn of the century.
The Astors, Vanderbilts, Fields, Morgans, Carnegies, and Westinghouses were some of the famous families that built large opulent Guilded Age "Cottages" and the Berkshires became known as the "Inland Newport".
The public is invited to come view the coaches on the roads and the sites we visit…. Tanglewood, The Rockwell Museum and The Mount – Edith Wharton Estate. Please check "Listing of Events" on this site for details:
Lenox, MA
Latitude
42.35646089999999
Longitude
-73.28487619999999