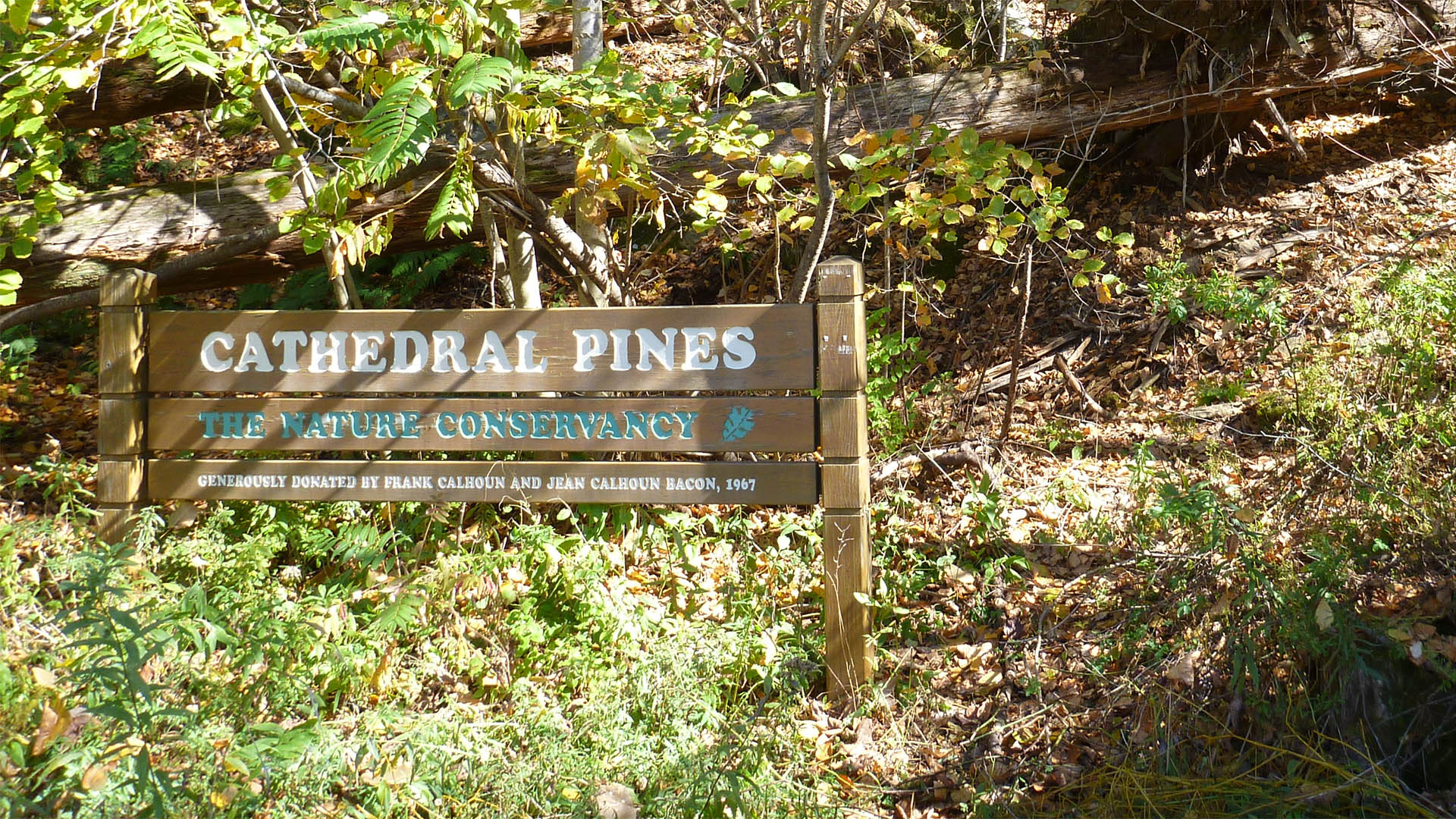 Cathedral Pines Preserve – The Nature Conservancy – Cornwall, CT
This 42-acre site, New England's largest stand of old-growth white pine and hemlock trees, was devastated by three tornadoes in July 1989. The existing trail at Cathedral Pines traverses the remaining intact portion of the stand.
To maintain the ecological integrity of the preserve, the following activities are not allowed: collection of plant or animal specimens, camping, fires, fishing, hunting, bicycling, and use of motorized vehicles. Pets are not allowed on Nature Conservancy preserves.
Directions….from Eastern Connecticut:
Take Interstate 84 to Route 8 north in Waterbury. Proceed north to Route 4, in Torrington.
•Go west on Route 4 to the junction of Route 125 in Cornwall.
•At the junction go left on Pine Street.
•At the "T" intersection (0.3 mile), turn left on Valley Road.
•After the immediate sharp right bend in the road, take the next left onto Essex Hill Road, continue for 0.2 miles.
•On the left is a large boulder and a small parking lot. The trail leaves from the lot.
From Southwestern Connecticut:
Take Route 7 north to Route 4 in Cornwall Bridge.
•Turn east on Route 4, go 3.3 miles to Route 125, turn right, and proceed as above.
Essex Hill Road Cornwall, CT