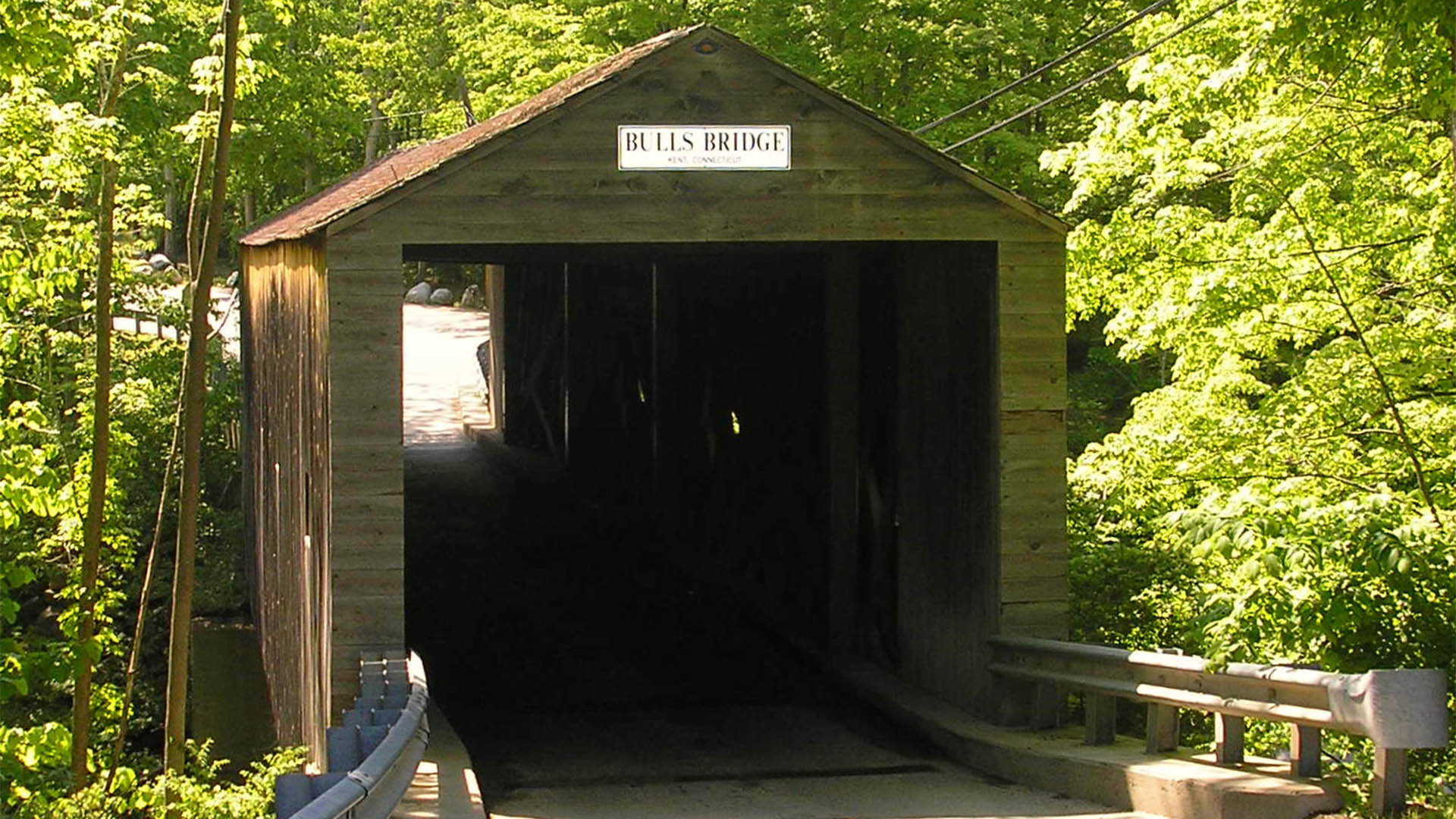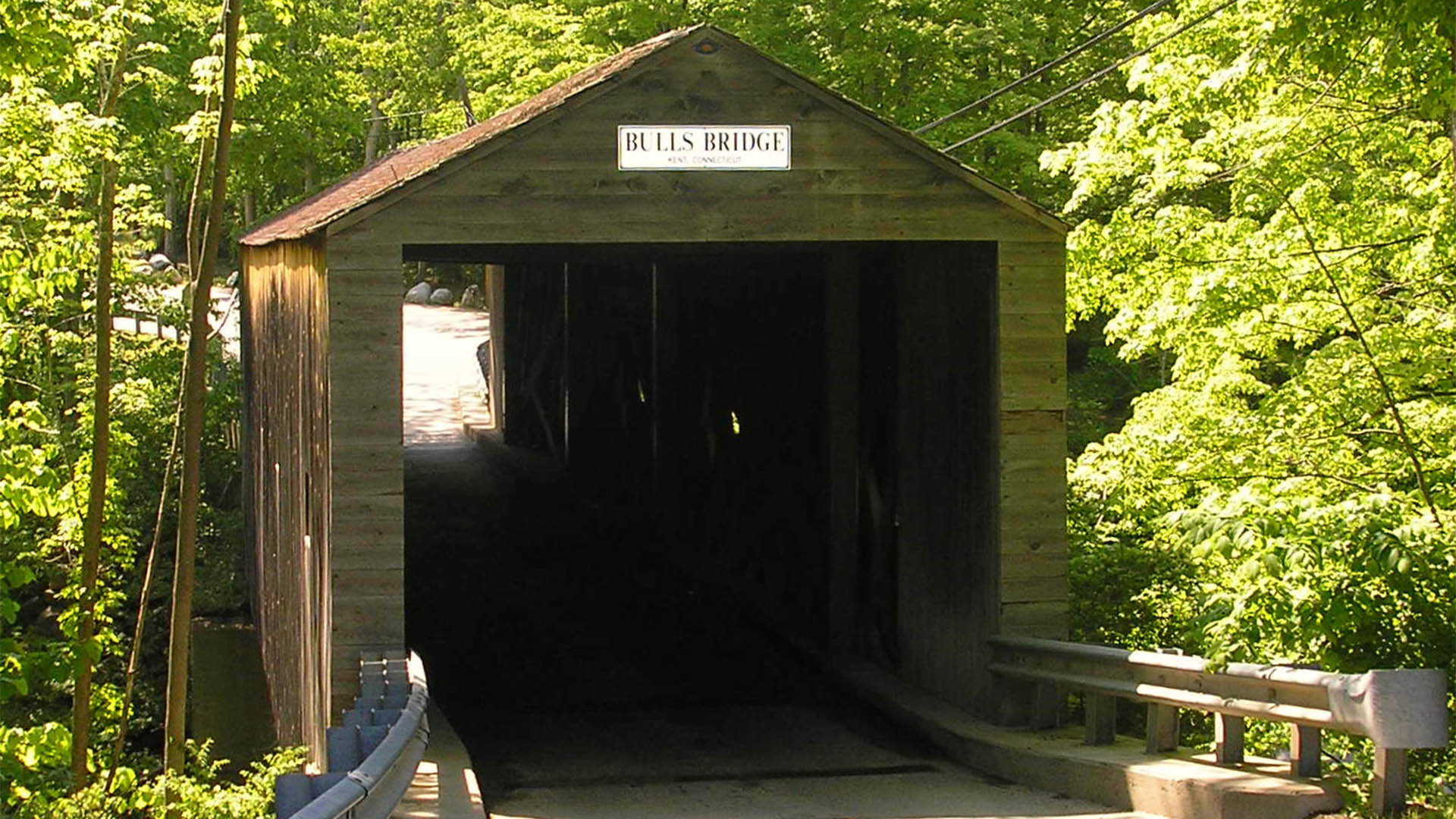 Bull's Bridge Scenic Area, Trail & Covered Bridge – Kent, CT
Covered Bridge, Historic Landmark & Waterfall
Bulls Bridge Rd., Kent, CT 06757
Bulls Bridge is one of the few functional covered bridges remaining in Connecticut. Built in 1842, the bridge was one of the few ways to cross the Housatonic River from New York state, and was intended to bring more traffic into the area. The covered bridge was added to the National Register of Historic Places in 1972.
In addition to the scenic wooden bridge, the area features waterfalls, rapids, overviews, a small gorge, and hiking trails.
The bridge and falls are only a short walk from the parking area, which is free. The trail is generally easy to walk, but is narrow in spots and can get slippery after rain.
Most people walk straight towards the bridge and down towards the rapids, where you can view a powerful waterfall coming from an old power station. Slightly out of view is another short walking path located directly across the street from the parking lot which will bring you to a scenic overlook of the river down below.
Signage will direct you to the area's hiking trails, which link up with the nearby Appalachian Trail.
Bulls Bridge Road Kent, CT
Longitude
-73.51096989999996