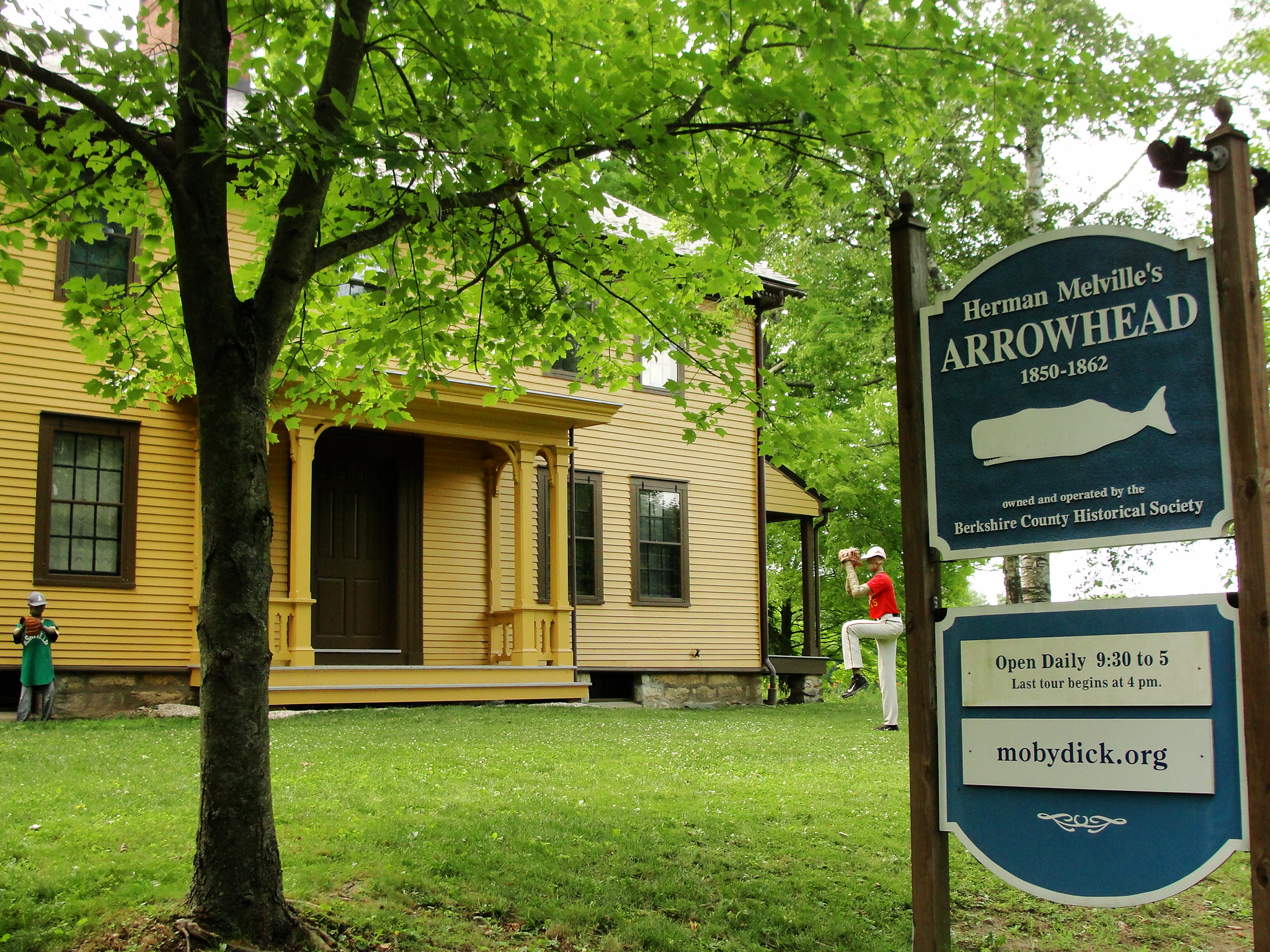 Arrowhead, Home of Herman Melville – Pittsfield, MA
Arrowhead was the home of Herman Melville from 1850-1863. It was at Arrowhead that Melville wrote his most famous work, Moby-Dick, along with three other novels, Pierre, The Confidence-Man, and Israel Potter, a collection of short stories entitled The Piazza Tales, all of his magazine stories, and some of his poetry.
Arrowhead is a designated National Historic Landmark. National Historic Landmarks are nationally significant historic places designated by the Secretary of the Interior because they possess exceptional value or quality in illustrating or interpreting the heritage of the United States. Fewer than 2,500 historic places in the U.S. bear this national distinction !
It is now a house museum interpreting the life of the Melville family in the Berkshires. It is owned and operated by the Berkshire County Historical Society, a non-profit corporation.
Regular guided tours and museum store from May thru October. Call for tour hours.
780 Holmes Rd. Pittsfield, MA 01201
Longitude
-73.25126699999998