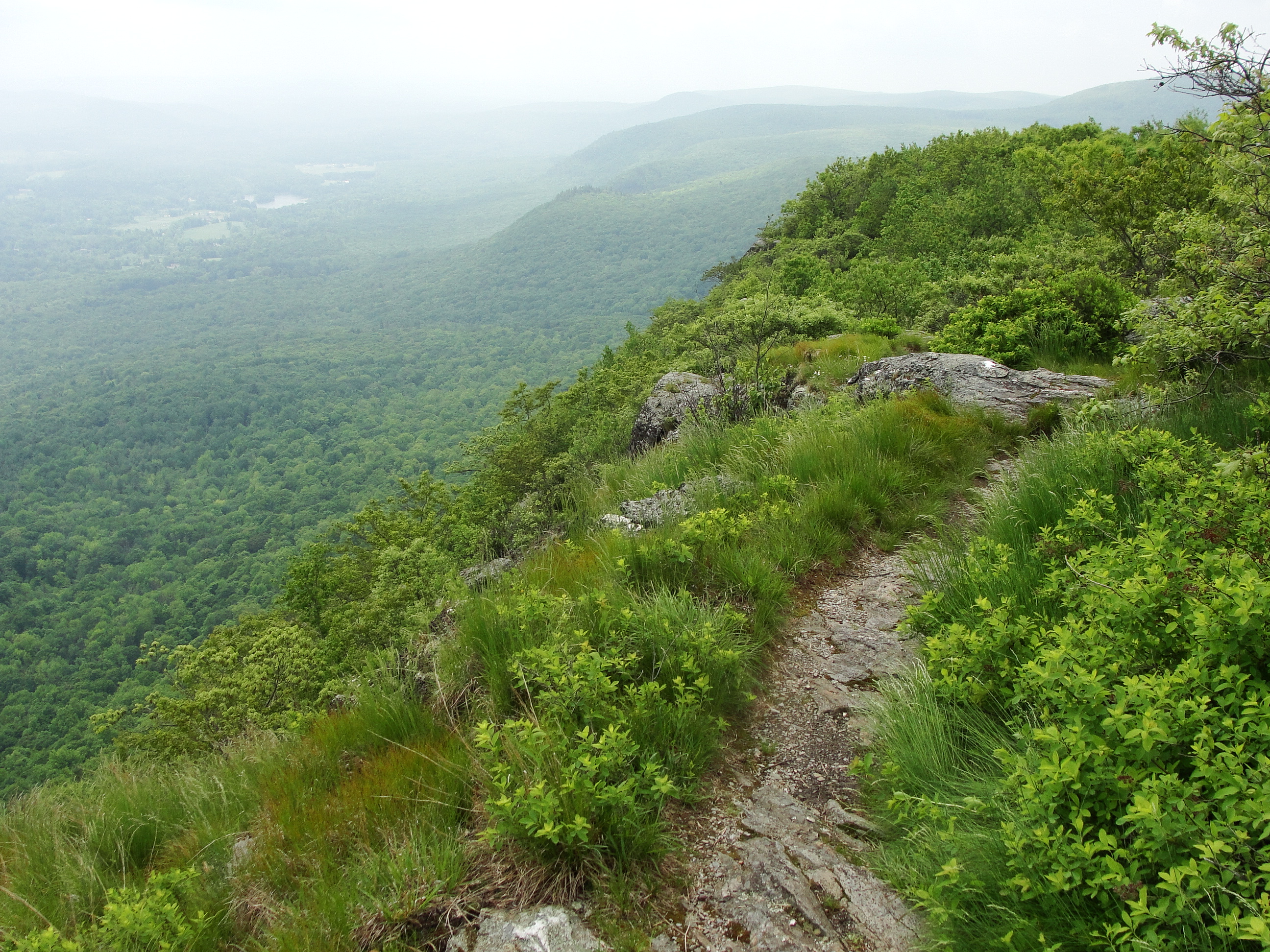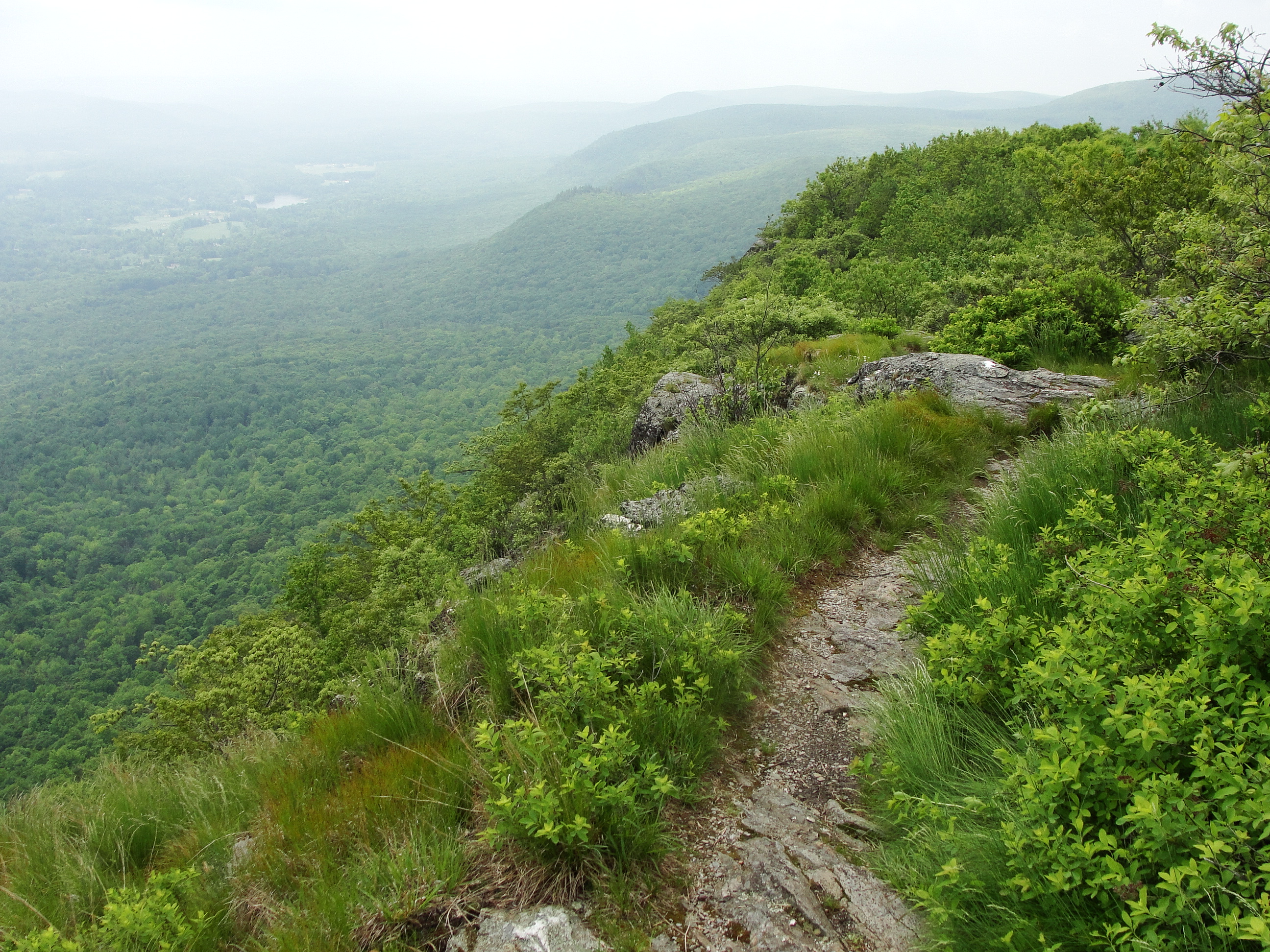 Appalachian National Scenic Trail – CT & MA
The 2,179-mile Appalachian National Scenic Trail stretches from Georgia to Maine and is one of the ultimate hiking and backpacking destinations in the U.S.   90 miles of the A.T. passes through  Massachusetts and 52 miles through northwestern Connecticut.  The section of the A.T. that lies within the Housatonic National Heritage Area runs from Kent, Conn, north through the entire length of the Berkshires, to the Vermont border.
Many mountain  summits and ledges provide fabulous panoramic vistas ! There are also long, flat sections atop the Berkshire Plateau quite different from the dry ridgewalks of the mid-Atlantic and Virginias.
Highlights: Beautiful views, fields & forests, wildlife, flowers, waterfalls, gorges, covered bridges, rock formations, river walks, ponds & lakes, small-town colonial New England.
The Connecticut section of the trail is has more rolling hills, open fields, river walks, and short climbs to nice vistas;  whereas the Massachusetts section is  more rugged, remote, and rocky, with panoramic scenic views that are a lot more dramatic.  Dozens of day hikes on the A.T.  are easily accessible.
APPALACHIAN TRAIL – TRAIL HEADS IN CONNECTICUT – listed from south to north:
Hoyt's Road (at NY Border)  – Kent
Bull's Bridge  – Kent
Route 341  River Road – Kent
Route 4  – Cornwall Bridge
Routes 112 / Route 7 intersection  – Salisbury
Route 41  (at MA Border) – Salisbury
APPALACHIAN TRAIL – TRAIL HEADS IN MASSACHUSETTS  (within the Housatonic Heritage Area only – from the Conn. border to Cheshire, Mass.) – listed from south to north:
East St. – Mt. Washington
Jug End Road – So. Egremont
Route  41 – So. Egremont
Sheffield Road – Sheffield
Route 7 – Sheffield
Boardman St. – Sheffield
Brush Hill Road / Home Rd. – Gt. Barrington
Lake Buel Road – Gt. Barrington
Route 23 – Gt. Barrington
Blue Hill Road – Monterey
Beartown Mt. Road – Monterey
McCarthy Road – Tyringham
Jerusalem Road – Tyringham
Tyringham Road – Tyringham
Webster Road – Tyringham
Cooper Creek Road / Goose Pond Road – Lee
Route 20 – Becket
Tyne Road – Becket
Washington Mt. Road / Pittsfield Road – Washington
Blotz Road / Kirchner Road – Hinsdale
Grange Hill Road – Dalton
Route 9 – Dalton
High St. / Gulf Road – Dalton
Windsor Road – off Route 8 – Cheshire
West Mountain Road – off Route 8 – Cheshire
317 Woodland Rd, Lee, MA 01238, USA
Latitude
42.348517310955756
Longitude
-73.16168318623046