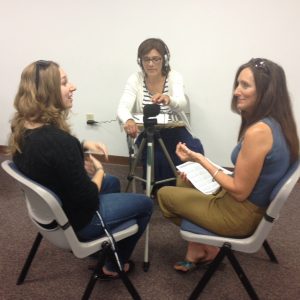 The Housatonic Heritage Oral History Center is located at Berkshire Community College's main campus in Pittsfield, MA.  Created to serve nonprofit, heritage-based organizations, businesses, municipalities, educational institutions (and more!) in the upper Housatonic River valley region.  We welcome your inquires and look forward to assisting with your oral history project.
Visit the Oral History Center's website for more details!
The Center is a place where best practices are used in the collection and dissemination of oral histories. It is a place where best practices and information about technologies and methodologies are communicated to the public and to member organizations. We serve as a catalyst, via information, education, technical assistance, and limited seed funding, for projects throughout the Heritage Area and at BCC. The Center engages youth and others with all aspects of oral history, including research, interviews, archiving, and digital technologies for doing that work, as well as helping them to explore creative means for communicating what they have learned, including digital multimedia presentations, performances, writing projects, various digital applications, and exhibitions.
---
Youth Engagement in Oral History
Students are engaged in the heritage of our region, and their own stories too, as the Center collects stories about current events that occur locally. They are engaged in the Center's work via internships, work study jobs, and classroom based projects, and various other ways that may become available.
The Oral History Center helps young and old people to learn, to explore and to communicate together, via people's stories. We remain committed to documenting personal narratives of complex and diverse histories and advocating for a collaborative practice of oral history which values and honors people, communities, subjects, and events that otherwise might not be included in the historical record.  Oral history, the acts of questioning, listening, recording, and preserving diverse historical perspectives, remains a powerful model for bridging divides, advocacy, public engagement and greater historical understanding.
Contact us: Oral History Center Judith Monachina, Director Berkshire Community College Office 215, Field Administration Building 1350 West St, Pittsfield, MA 01201 413-236-1025 email: jmonachina-at-housatonicheritage.org
---
Oral Histories from the Berkshire County NAACP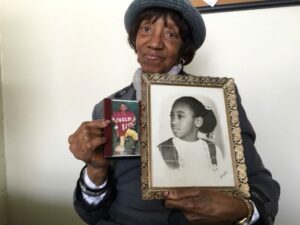 Visit the digital home of the NAACP Oral History Project at our Oral History Center website. This online collection of oral histories is an extension of an exhibit that was on display in spring 2019. The project is a collaboration between the Housatonic Heritage Oral History Center at Berkshire Community College, the NAACP – Berkshire Branch, and the Berkshire Museum.
Visit the NAACP Berkshires oral history project 'virtual' exhibit.
---
For more information – call Judith Monachina, Director, Housatonic Heritage Oral History Center at Berkshire Community College, at 413-236-1025, or send an email to jmonachina@berkshirecc.edu
The Housatonic Heritage Oral History Center at Berkshire Community College is a collaboration of Housatonic Heritage and Berkshire Community College. The Center serves the Berkshire and Northwest Connecticut regions by providing workshops, seminars, and technical assistance, and by connecting people with interests and skills in oral history practice.  www.theoralhistorycenter.org