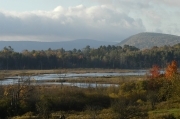 African American Heritage Trail
www.africanamericantrail.org email: info@africanamericantrail.org Our mission is to identify, preserve, share and celebrate our African American heritage in the Upper Housatonic Valley, through the creation of a heritage trail and related interpretive materials.

  Connect with us! Become a Facebook Friend.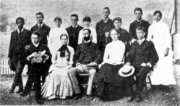 We support:
the protection of heritage sites in the area;
the collection, compilation and preservation of historical materials;
educational initiatives and related curricula.
The project brings together the efforts over many years by a diverse group of local scholars, historians, educators and community leaders to identify, preserve and share the area's rich African American heritage. In the making is heritage trail guide that recognizes African-Americans of national and international significance, while illuminating distinctly local people, places and events that reflect national trends. The guide tells the stories of these people, some of the places they lived and died and, events that reveal their courage and determination in the face of adversity to fully participate in all aspects of American society. In addition to the heritage trail and guidebook, the Advisory Board has undertaken:
to develop an African-American Educators Network of college, high school, and elementary/middle school educators to incorporate guide materials in local school curricula;
to compile a bibliography of regional sources;
to build upon the Berkshire Historical Society's Invisible Community oral history project and document the largely unwritten local history of African-Americans in the region
to support emerging African American heritage centers including a center at the Col. Ashley House in Sheffield to study Elizabeth 'Mumbet' Freeman and other South Berkshire County African-Americans; the Samuel Harrison House (Chaplain of the Massachusetts 54th Regiment) in Pittsfield; and the W. E. B. DuBois Boyhood Homesite in Great Barrington
Ultimately, the goal is to create a physical trail that interprets and visualizes the heritage themes that tell the story of African-Americans in the Upper Housatonic Valley. The trail and the sites it showcases will become vehicles for educational initiatives and for a fully developed program of heritage tourism-lecture series and publications on specific themes, audio tours, a web site, and signage and other amenities for on-site interpretation. The African American Heritage trail (AAHT) encompasses 29 Massachusetts and Connecticut towns in the Upper Housatonic Valley National Heritage Area, and celebrates African Americans in the region who played pivotal roles in key national and international events, as well as ordinary people of achievement. Among the key forty-eight sites along the trail are the W. E. B. Du Bois Boyhood Homesite, a National Landmark property in Great Barrington; and the Samuel Harrison House in Pittsfield, home of the 54th Massachusetts Regiment chaplain who protested discriminatory pay practices.
---
We invite you to join us for The Read In Series: Online Reading Marathon of Black Reconstruction in America By W.E.B. Du Bois
Over 30 actors from stage and screen have given their time to voice this historical text which we will air via YouTube Premiere beginning on the March on Washington 8/28 and culminating on Election Day 11/3.
This act was conceived in the tradition of a reading marathon as educational activism. Please follow @TheReadInSeries to participate in this action.
---
National Resources:
The Way to Freedom: Selma and the Making of a Movement (Courtesy of the National Park Service)