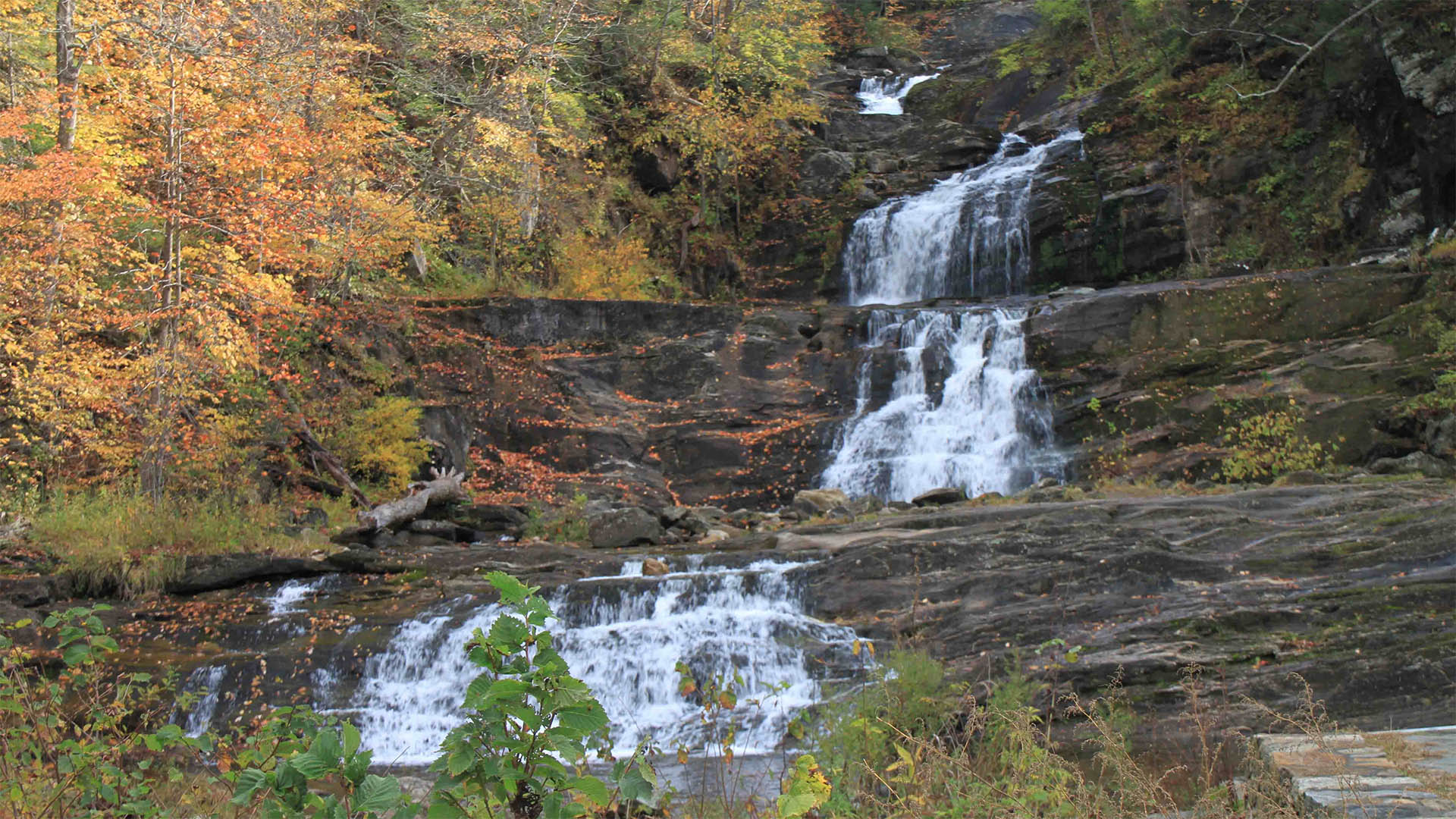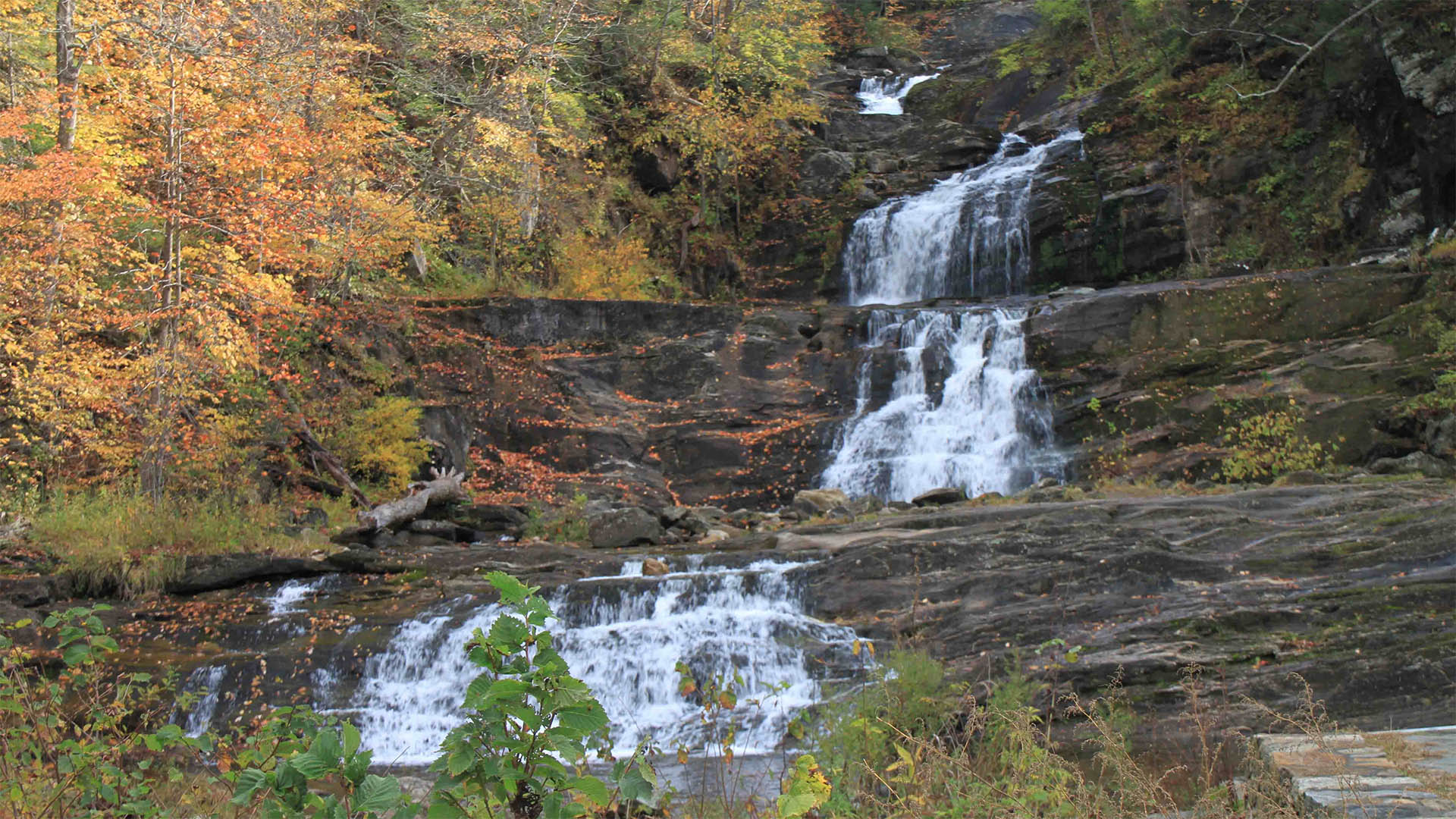 Kent Falls State Park – Kent, CT
Wander across the covered bridge, hike the falls, and feel the mist on your face as water cascades 250′ down on its way to joining the Housatonic River. Kent Falls, located in the northeastern section of the town of Kent, is a series of waterfalls on a mountain stream known as Falls Brook.
The stream begins in the town of Warren, draining an area of six square miles. It then flows west to the big fall where it plunges approximately 70 feet in a dramatic cascade. From here the stream descends in a series of lesser falls and cascades to the valley, where it enters the Housatonic River some 200 feet below the brink of the big fall only a quarter mile away.
Much of the limestone over which the brook flows has been carved into interesting shapes including numerous potholes of all sizes. Kent Falls is a designated Trout Park, and is a Viewpoint Exhibit Host Site.
Bathrooms, Pedestal Grills, Picnic Tables. Parking fee is in effect the weekend of May 17, weekends and holidays from Memorial Day weekend through Labor Day, and weekends and holidays from September through October.
Route 7 Kent, CT 06757
Longitude
-73.46931519999998