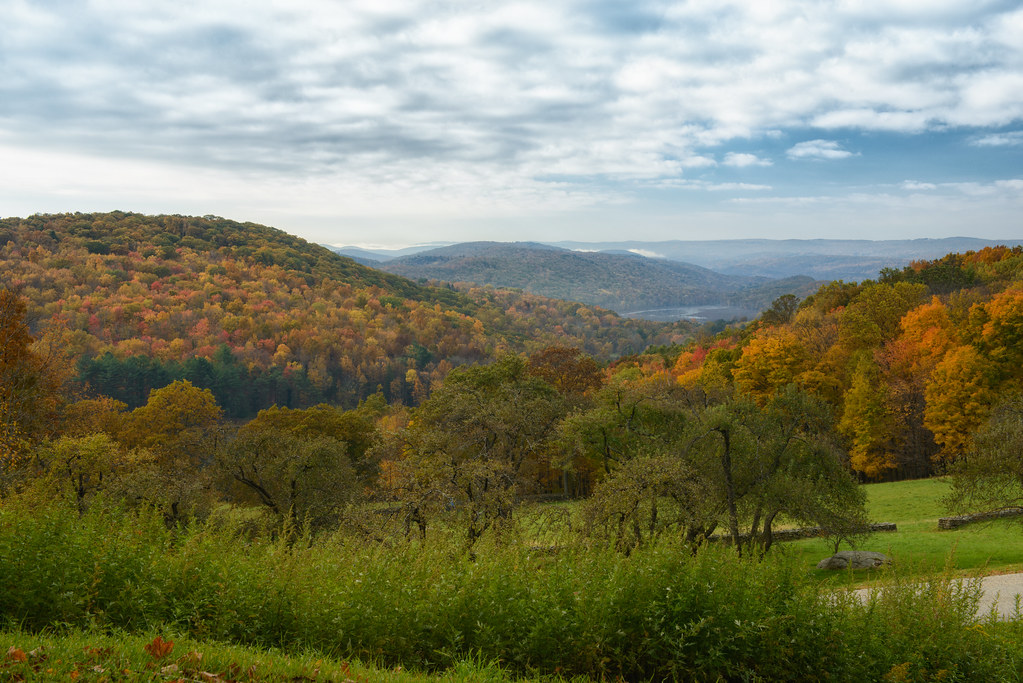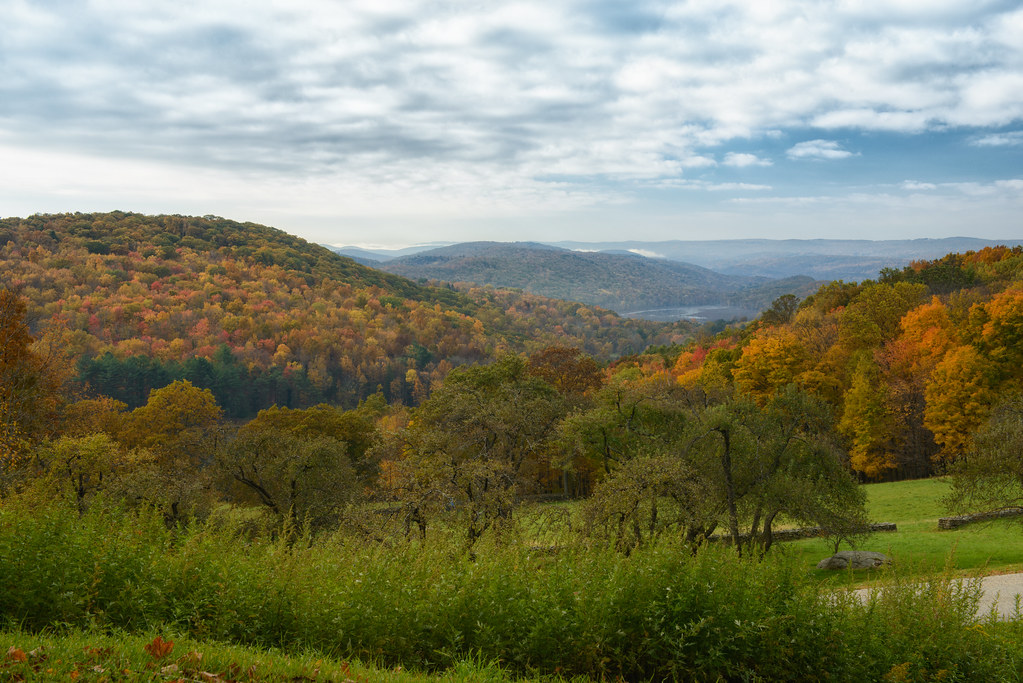 Iron Mt. Preserve – The Nature Conservancy – Kent, CT
Iron Mt. Preserve – The Nature Conservancy – Kent, Conn
This 300-acre preserve offers a 1.5-mile hike on a loop trail through varied terrain. After much of the area's upland was reforested following agricultural use, the charcoal industry cleared nearly all the drier forest in the mid- to late-1800's. Many of the remnant charcoal pits, where wood was slowly burned in mounds until it became charcoal, are still visible today. The charcoal-making process, which provided fuel for the iron industry, was eventually abandoned, and the forest returned. The upland oak woods are today estimated to be between 60 and 100 years old.
What to See: Some 27 bird species have been sighted at Iron Mountain.
Please enjoy your visit to this preserve. The Nature Conservancy welcomes passive recreation, including hiking, birding, canoeing, nature study and cross-country skiing.
To ensure those who visit after you are able to enjoy the same experience you have, please remember to stay on designated trails, pack out everything you brought in, and contact our office at: 203 568 6270 or ct@tnc.org if you notice any problems.
To maintain the ecological integrity of the preserve, the following activities are not allowed: collection of plant or animal specimens, camping, fires, fishing, hunting, bicycling, and use of motorized vehicles. Pets are not allowed on Nature Conservancy preserves.
Directions…From south and east:
•Take Interstate 84 to exit 7 for Routes 7 north and 202 east.
•11.8 miles later, the two routes divide in New Milford; stay on 7 north toward Kent.
•Take Route 7 north to the junction of Routes 7 and 341 in Kent
•Drive 13.5 miles, then take Route 341 east for 3 miles; turn right on South Road and proceed as below.
From the north:
•Take Route 7 to Cornwall Bridge; continue south on 7 one mile to Route 45.
•Turn left on Route 45 and drive 4.7 miles to Route 341; turn right (west).
•Drive 5 miles to South Road; turn left.
•Take South Road 0.6 mile and turn east (left) to Treasure Hill Road for 0.5 mile.
•The parking lot and entrance sign are on the west (right) side of the road.
Treasure Hill Road Kent, CT
Longitude
-73.42234380000002